People Against Sidewalk Sanctions
87
people have signed this petition.
Add your name now!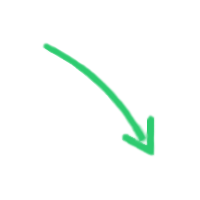 87

people

have signed.

Add your voice!
Maxine K.
signed just now
Adam B.
signed just now
People Against Sidewalk Sanctions (P.A.S.S.) in Lawrence, Kansas is a petition in opposition to the Chapter 16 of the Lawrence, KS City Code. This Code requires the property owner of record immediately adjacent to a PUBLIC sidewalk to maintain and repair at the property owner's expense.
For example, the attached photo shows that the sidewalk adjacent to my property has a 1/2" deflection and therefore, I am in violation of the Chapter 16 of the City Code. This is absolutely ridiculous as the ground can fluctuate 1/2" due to environmental conditions such as rain, drought and temperature.
I am hearing from some people, that the city is proposing (or has proposed) that all residential areas will have sidewalks on both sides of the road. So this could potentially affect every residential property owner.
Reasons Public Sidewalks are City Responsibility:

On City property (city easement).
Public sidewalks are a part of City infrastructure (most cases, sidewalks are on top of storm sewers, sanitary sewers, water, gas, electric, phone, fiber, cable or other City infrastructure that is maintained by the City or utility companies) If the ground below the sidewalk is City infrastructure, how is the sidewalk directly above it not?
Public use NOT private.
No say in whether or not a sidewalk could be put adjacent to private property.
Private property owner cannot remove or alter.
ADA Regulations apply to public streets and sidewalks, it does not apply to private property and therefore it is a public sidewalk and City responsibility.
City maintains the ADA ramps leading to the sidewalk, storm sewers and City trees that damage the sidewalk, how can the City determine that the adjacent sections of sidewalk is not also their responsibility?
In effect, it is a "double taxation" for private property owners who have pay to repair City sidewalks adjacent to their property. And the City is putting aside money (over $1.8M over the next 3 years) from my property taxes to subsidize individuals who can't pay for "their" sidewalk repairs.
If private property owners are charged with maintenance of adjacent public sidewalks, then no one would want sidewalks adjacent to their properties.
Liability is limited and spread out between the City and Utility Companies.
City Attorney was asked how many times the city has been sued for injuries on any of the public sidewalks or streets… His answer was, in his recollection of the past 30 years, none. The Bob Fredrick accident where he died hitting a pothole was due to be the fault of Black Hills Energy.
Current Shoddy Repair:
No gravel base (necessary for drainage in clay soils) and for a solid foundation.
No compacting of the base and gravel.
Not tying into the existing section with rebar.
Not using rebar or wire mesh.
Not efficient… Crews worked the "City's" sidewalk on one section of sidewalk when there are 4 others in the same 2 block area they did not repair.
1 year warranty provided by City contractor is ridiculous.
Not paying for frequent repairs of shoddy work. Quality work will last longer.
KS Statutes:
KS Statute 12-1808 was passed in 1941. 3 of our KS Legislators didn't know about it.
KS Statute 15-1407 regarding the "Home Rule" was passed in 1913. Supersedes KS Statute 12-1808.
We also have a Facebook Group Discussion page:
https://www.facebook.com/groups/328906367763165/

I suggest everyone contact City of Lawrence Officials:
Craig Owens: craigowens@lawrenceks.org
Diane Stoddard: dstoddard@lawrenceks.org
Casey Toomay: ctoomay@lawrenceks.org
Lisa Larsen: llarsen@lawrenceks.org
Jennifer Ananda: jananda@lawrenceks.org
Leslie Soden: lsoden@lawrenceks.org
Matthew Herbert: matthewjherbert@gmail.com
Stuart Boley: sboley@lawrenceks.org
Charles Soules: csoules@lawrenceks.org
Brandon McGuire: bmcguire@lawrenceks.org
ExecutiveStaff@lawrenceks.org
The City Office # is 785.832.3000
As this is a State of Kansas statute (12-1808), I also recommend you contact the Kansas legislators in repealing this statute.

The undersigned are in opposition to this City Code as we believe this is City (Public) property and not private property and therefore, should be maintained and repaired through our property taxes.
*You DO NOT need to donate. Disregard the "Donate" part. That is the iPetitions web site wanting money... NOT us. Just skip it once you sign the petition. Thanks.