An Open Letter to Penny Townsend: Rape Culture and Consent Education at Ransom Everglades
380
signers.
Add your name now!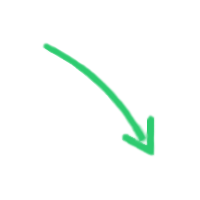 380

signers.

Almost there!

Add your voice!
Maxine K.
signed just now
Adam B.
signed just now
Dear Mrs. Townsend,
As concerned and angry members of the Ransom Everglades community, we write to respectfully demand for RE to (i) comply with Title IX, (ii) make RE's policies on sexual harassment and assault clear either in the handbook or on the school website, (iii) implement sex and consent education into the curriculum, and (iv) release these plans to the RE community for discussion and commentary. In recent weeks, students and alumni have been coming forward on social media with stories about experiencing sexual violence perpetrated by other Ransom Everglades students. Many have even explicitly mentioned reluctance from the school to take these claims seriously. While we are horrified and disappointed, we are also, frankly, not surprised. We now call on you, Mrs. Townsend- as the Head of School, as an educator, and as a woman- to finally put a stop to this not-so-hidden issue faced by so many Raiders.
For a number of years now, campus organizations- notably Women Empowered- have been lobbying for consent education. The Catalyst has also reported on sexual violence and the lack of sex education at Ransom Everglades. Yet, this has brought on absolutely no change. This must end now.
Ransom Everglades has a tendency to tiptoe around controversial topics, and student organizations working for progress bend over backwards so as to not disturb RE's fragile peace. We are no longer able to do this. We see the harmful consequences caused by your lack of action and have concluded that what we need is more pressure. Sexual violence is an RE fact known to virtually everyone. Many students or alumni know a victim or are a victim themselves. It also seems like many adults are also privy to this, but remain complicit. This brazen display of negligence is appalling. By not addressing sexual violence or putting victims first, you become responsible for perpetrating rape culture at Ransom Everglades. And frankly, you send rapists to college. Here are our demands for how to begin to rectify these institutional, educational, and moral failures.
As you may well be aware, Title IX is a federal civil rights law that prohibits discrimination on the basis of sex at any educational institution that receives federal money. Many students rely on this act to fight against sexual violence. There is no reason why Ransom Everglades should not comply with Title IX, and as of right now, it is not clearly stated anywhere whether or not RE does. For that matter, there is no explicit policy for sexual violence at Ransom Everglades at all. It is imperative that the school clearly state its sexual violence policies, because victims will not feel safe coming forward otherwise. Should they want one, victims are entitled to an investigation regardless of if their incident happened off campus, if they were intoxicated, if their incident happened long before they decide to report, or any other circumstances often used to diminish the very real importance of sexual violence. If Ransom Everglades has a Council with dozens of repercussions for breaking the honor code, you are more than capable of implementing stricter procedures and policies concerning sexual violence.
Ransom Everglades prides itself in the quality of its education. And while we can all attest that this is true, it is lacking in some seriously important areas. We are of course referring to sex education. At the moment, there is only 7th grade life science and the 9th grade HIP program. However, 7th grade life science only covers reproduction in a purely anatomical sense, and the HIP sessions on sex and consent only happen one day out of the year, by students. Additionally, many Raiders do not enroll at Ransom until high school, so they miss the 7th grade curriculum, and students who enroll after 9th grade miss any sex education offered at Ransom Everglades altogether.
Realistically, not every single subject learned in the classroom is applicable after high school, but human sexuality is useful for life. Thus, we respectfully demand that Ransom Everglades implement a more holistic high school sex education program that does not emphasize sex only for reproduction. It should be inclusive to all sexual orientations and genders, teach pleasure, and provide comprehensive information about contraceptives. Most importantly, we demand that Ransom Everglades provide a sex education curriculum with consent at its epicenter. Just like with drugs and alcohol, we demand programs and discussions held outside of the classroom. Speakers and programs like Freedom from Chemical Dependency have greatly enriched the conversation around substance abuse on campus. Having speakers, assemblies, and other programs centered around consent education would likely have the same effects. We are sure you want rid Ransom Everglades of its sexual assault epidemic as much as we do; consent education nips the problem in the bud.
Finally, we demand immediate progress, full transparency and that you let the greater RE community know what your plans are for these issues. We recommend a detailed outline and timeline.
We have had enough of your stalling. By not establishing policies for sexual violence, you are putting students in danger, particulary young women. For too long, students have suffered in silence at the hands of their fellow peers, and the school has done nothing. By agreeing to our demands, you are standing with your students and putting their safety over money or reputation. With more explicit policies for sexual violence and the implementation of sex and consent education, we believe you will be creating a safer RE for everyone.
Protect students. Protect women and girls.