Penalize Executive Order Violators and Take Stronger Measures to Keep AZ Safe
136
people have signed this petition.
Add your name now!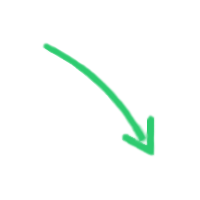 136

people

have signed.

Add your voice!
Maxine K.
signed just now
Adam B.
signed just now
July 1, 2020
Dear Governor Ducey, Dr. Christ, and city officials:
As a large group of physicians and healthcare workers across Arizona, we are appalled by the decision of local fitness centers, including Mountainside Fitness, Lifetime Fitness, and Orange Theory, to defy an executive order placed by the Governor this week. This is undeniably a selfish, self-serving action that will place hundreds, if not thousands, of lives at risk of illness or death from Covid-19. During the press conference held by the CEO of Mountainside Fitness within hours of the executive order proclamation, one could easily see that not a single member on the treadmills behind him wore a mask. Furthermore, as he bragged to the press about the consideration of his members and the highest sanitary measures of his gyms, several individuals were seen placing their sweat-soaked towels on the equipment, then completing their workout without returning to their machine to wipe it down, thereby potentially exposing the next user to Covid-19. During this public health emergency, the repercussions for such actions need to be strictly enforced. We, as a healthcare community, ask that these businesses be shut down, fined, and have their business licenses temporarily revoked within the respective cities of their locations. The public needs to see strong actions being taken against those violating the law. The lack of strength in and enforcement of executive orders in Arizona during this pandemic is what has led us to the crisis we are currently experiencing.
In addition, we again strongly advise the Governor and all city officials to do the following:
Re-enact the shelter-in-place order AND enforce it
Limit restaurants to take-out only and require transparency regarding employees testing positive for Covid-19
Mandate masks statewide and communicate concrete consequences for those refusing to wear masks in public; these individuals, whether they believe it or not, are potentially exposing others to a deadly disease. It can no longer be a choice- the lives of many depend upon the cooperation of the few.
Increase testing capacity
Expand contact tracing
Enforce quarantine for those with suspected or confirmed Covid-19; this is a public health emergency, and as such, the health departments have the authority to do so.
There is NO doubt that this virus is not going away, and we have not seen the worst of it yet. It is also very clear that a segment of our population will not follow rules set forth without enforcement and significant penalties. When the health of our citizens is so gravely threatened, this is not about a small segment of the population and their "rights"; this is about the greater good of society and saving as many lives as we can. Please close Arizona down again and penalize those who refuse to cooperate; they continue to put others' lives in danger.