URGENT: Petition To Save Full Time Nurses In Pelham Elementary Schools
389
signers.
Add your name now!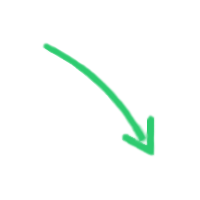 389

signers.

Almost there!

Add your voice!
Maxine K.
signed just now
Adam B.
signed just now
Reducing nursing staff at our Pelham Elementary schools is bad for all of Pelham.
PLEASE SIGN THE PETITION BELOW TODAY!
Our Pelham Board of Education will finalize the 2011/2012 school year budget in just three weeks. The proposed budget includes cutting the full-time nurses in our Pelham Elementary Schools. Presently each Pelham Elementary School has one full time nurse who takes care of our children from the moment we drop them off until we pick them up. These nurses not only attend to medical needs and administer first aid, they are also the only individuals allowed to administer prescription drugs needed for emergency or maintenance of diabetes, asthma and allergies. The current proposal is for full-time nurses at the middle and high schools, with the elementary schools being reduced to having part time nurses who are only on-site from 10:15AM - 1:24PM. Our children are at school from 8:20AM until 3PM.
What happens if your child needs help before 10:15A or after 1:24PM?
Not only will our children not have immediate and qualified on-site medical service to address emergencies, the loss of experienced, quality personnel in exchange for new part time help will mean teachers, principles and administrative staff will need to do the job the nurses currently do which will take them away from the important jobs they need to do. The nurses in our elementary schools care for our children so they can go back to class and continue learning. Without them, parents will be called to pick up their child, causing a loss in class time as well as taking a parent out of work in many instances. We need full time nurses in all Pelham Schools. They are important to the effective operation of our schools and the risks of a possible tragedy and the financial exposure are too great.
• Classroom teachers will now be in the front line, expected to deal with situations for which they are neither trained nor prepared.

• Seizure disorders, diabetes, severe allergies and asthma often present in the elementary years and many parents can testify to the huge relief of knowing there is someone on hand to diagnose and treat accordingly. These conditions are unpredictable, can be life-threatening and often require immediate action by a trained medical professional within minutes if a tragedy is to be avoided.

• Most Elementary school children are unable to articulate what is wrong with them. The school nurse performs a vital role in determining whether emergency care, a call to parents, a Band-Aid / icepack or some simple nurturing is required.

• Seemingly small incidents can quickly escalate if not treated appropriately in a timely manner.

• How many classroom hours will be lost by teachers and students alike, not to mention parents having to leave work to pick up children who would otherwise have been coaxed back to class?

• School nurses perform a great many other tasks critical to the smooth running of the school, from reviewing annual physical reports and immunization records, performing various screenings (e.g. vision, hearing, obesity and scoliosis).

•In the litigious world we now live in, surely the risk of financial exposure in the event of an avoidable tragedy outweighs any immediate cost savings.

We understand the need for a tight budget but this is not the place to cut. The $63MM 2011/2012 budget can support the continuation of 4 full time nurses for our children without increasing the total budget or our taxes. The Board of Education needs to look at other areas of the budget.
Please sign this online petition and show that you support full time nurses in all Pelham Schools.
Our Pelham Board of Education will be discussing the preliminary budget at 8PM in the Pelham Middle School Library on Monday, March 21st and again on April 4th. They must finalize the budget by April 11th. Please go to this meeting if you can and make your voice heard.
Sponsor
Pelham Parents for School Nurses
Links