East Grand Forks, Minnesota: Please involuntarily commit Timothy Holmseth to a mental institution!
1337
signers.
Add your name now!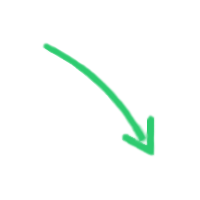 1337

signers.

Almost there!

Add your voice!
Maxine K.
signed just now
Adam B.
signed just now
We are making this petition to get the government of East Grand Forks, MN to involuntarily commit deranged lunatic Timothy Charles Holmseth into a psychiatric institution. Why? Because Timothy Holmseth has been running rampant on the internet for years, using the internet as a weapon to stalk, harass, slander and defame too many individuals to count.
Stalker Timothy Holmseth was taken to court for harassing a well respected lawyer in South Florida, just because she was involved in a high-profile case he is obsessed with in a delusional and psychotic way. That well respected lawyer was granted an injunction, which Holmseth violated.
Moreover, Timothy Holmseth has harassed his public defender, and has written several conspiratorial blogs about him. He has harassed judges that he has appeared in front of, slandering them. He has harassed several law enforcement officers in East Grand Forks, MN as well. Even accusing several of being involved in child rape pornography. With no evidence to back it up. How much is the government of East Grand Forks, MN going to put up with in regards to this psychopathic stalker?
Timothy accused a preacher in Saint Augustine, FL of being a pedophile and running a sex trafficking ring. There was no evidence to back it up. The preacher passed away, and that still doesn't stop this psychopath from his weird theories and perverted rants.
Timothy has targeted the mother of one of his children multiple times using his blogs to slander and lie about her. Moreover, Timothy has also appeared in family court in regards to allegations that his son was affected emotionally due to his weird obsession with the Haleigh Cummings murder case. His child is now only allowed to see him during SUPERVISED visitation.
Additionally, Timothy Holmseth has filed too many baseless lawsuits to count, against everyone and their mother. He has cost the city, county, and state a lot of money to defend against his delusional lawsuits, to pay for his public defenders because he is too broke to afford his own lawyers, etc.
As you are aware this broke, uneducated, mentally unstable welfare Queen weirdo has also applied for disability and is constantly seeking out the government to give him monthly checks so he can stalk, harass, and defame people. He also wants to be given a monthly government check so he can continue to blog and obsess over murdered children, instead of getting a job. Please East Grand Forks, MN. The only "assistance" Timothy Holmseth needs is psychiatric assistance!
Also, when will Timothy Holmseth be declared a vexatious litigant? When will the government force him to remove his website that he uses to stalk, defame and harass? He also uses his website to act out his disgusting child porn and rape fantasies. Causing pain to the families of multiple murdered children. Please take steps to shut down his filth!
It is time that we DEMAND the government of East Grand Forks, MN to involuntarily commit Timothy Charles Holmseth into a psychiatric facility and ban him from her using the internet again. Everyone is sick of his stalking and perverted actions.