Letter to Pearson from European PSUG
25
signers.
Add your name now!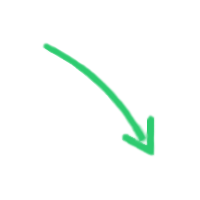 25

signers.

Almost there!

Add your voice!
Maxine K.
signed just now
Adam B.
signed just now
To Kerri Mitchell (Account Executive for Europe), Maureen Webster (PowerSchool Product Education/Training Department), and Whom It May Concern,

The purpose of writing to you at this time is twofold. Firstly, we would like to introduce ourselves as two representatives of the European PowerSchool User Group: Romy Backus, PowerSchool Coordinator at Zurich International School, Switzerland, and Marc Boyer, Marketing & Development Coordinator at American School of Valencia, Spain. The group was formed in the 2011-2012 academic year at the first ever European PowerSchool User Group conference at Zurich International School. The conference was a huge success, bringing together over forty users from 18 schools across Europe and North Africa, with various backgrounds including technicians, school administrators, teachers and secretaries. Pearson was also well represented by Jason Springel and Ed Dedic at this event. Workshops included PowerTeacher Gradebook, Language Translation Toolkit, Object Reports, Using PowerSchool to Communicate with Your School Community, IB Reporting, and more. Many users at this first event had never attended PowerSchool University and were very surprised to realize how many other European schools use PowerSchool. There was considerable excitement to discover that the group could provide support and networking possibilities among peers at European schools in a way that had not existed before. One of the results of this conference was that a European User Group Forum was started on PowerSource, which has seen a good level of activity with over 200 posts in the last year. We have also personally experienced other exchanges, discussions, and even in-person visits between schools that have taken place as a result of the contacts made and concepts taught at that first conference. We are now proud to say that the second European PowerSchool User Group conference was held successfully at American School of Valencia, Spain in April 2013. Returning users from the first conference mixed with a few new users from schools in the implementation phase or in fact the pre-purchasing stage. Once again, everyone felt that they gained a great deal from the sessions that focused on ReportWorks, Scheduling, Yearly Process, Standard Grading, and Customization to name a few. Steve Deibert and Victor Cuadra from Pearson led many of the workshops with others being led by users from the group, including the two of us. In emails and the follow-up survey, attendees once again expressed how much they had learned and how happy they were to have a support group such as this in Europe, and there was a lot of enthusiasm and momentum for future events.

These sentiments led us to our second reason for contacting you at this time. During our research and planning for the second conference, we contacted Pearson for an updated list of European schools using PowerSchool. It was then that we discovered the number had not really grown significantly. With 1500 American/International schools throughout Europe, we are surprised that only 25 (less than 2%) use PowerSchool, especially since the overwhelming majority of our group is satisfied with the product. We would very much like to continue to build upon the foundations of these two successful conferences, and hope that as we grow in both numbers and skill, additional opportunities and resources to provide training and support based in Europe will become feasible. Our main question, then, is how a greater presence and awareness about PowerSchool could be initiated in Europe and whether we can be of some service to Pearson in this matter. There are a great number of educational conferences held within an academic year by organizations including The European Council of International Schools (E.C.I.S), Mediterranean Association of International Schools (M.A.I.S), and the International Baccalaureate Organization (IBO), to name just a few. Having attended these and other similar conferences, we know that sponsorship and marketing opportunities for educational products abound. Has Pearson considered promoting PowerSchool at such events? We would strongly encourage attending these conferences as a great place to begin formal marketing activities in Europe, with confidence that as more schools are exposed to the product and hear about our positive experiences, they will become interested in purchasing the product. Collectively or individually, members from our group can serve Pearson as a resource as well. We know and use the product at various levels, and our experiences can be used to help serve future clients since many from our current group have shaped policy and procedure documents that allow for best practices to occur within European/International School settings. We are very interested in learning more about and participating in what Pearson is doing to help promote and raise awareness regarding PowerSchool in the European market and hope to hear from you soon to further discuss these matters. We also look forward to future European PSUG events and continuing our partnership with Pearson to make them a success.

Thank you very much for your time. Sincerely,

Marc Boyer Marketing & Development Coordinator
American School of Valencia

Romy Backus
PowerSchool Coordinator
Zurich International School

On behalf of...

Links