Pay For Me or Raise Me
82
signers.
Add your name now!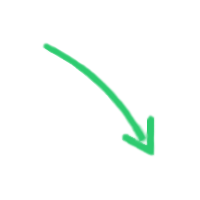 82

signers.

Almost there!

Add your voice!
Maxine K.
signed just now
Adam B.
signed just now
When you think of Child Support, the initial imagine that crosses your mind is that of a parent who has abandoned their parental responsibilities to their child. Leaving one parent with the financial and sole parental responsibility of raising a child alone. A definition that paved the way for the Uniform Reciprocal Enforcement of Support Act (URESA) of 1950. "The purpose of this amendment was to force parents to be accountable for providing for their children, in an effort to relieve the state – and the taxpayers – of that responsibility." This was a movement founded on good intentions, and protecting the innocent children involved. In the most recent years this movement for some has evolved into a form of legal revenge or a source of additional income. A harsh and sad reality that should not be taken lightly. So where along the road the focus of a child's wellbeing has falling to way side. Money has became more important than how a child is being raised, a child's relationship with both parents, or parent love/involvement. According to The Spruce, "There are currently 13.4 million custodial single parents living in the U.S. and about half of them (48.7%) have some type of legal or informal child support agreement in place."
Traditional roles of mothers and fathers have changed dramatically over the last forty years, but the child support system has not. Today the new harsh reality is the this system has empowered and encouraged broken homes and devalued the presence of co-parenting, child and parent relationships, and parent who actively try to be a part of their child's life. The system makes it particularly hard on low-income fathers. It's no secret that Child support is usually in favor to mother's. The federal Office of Child Support Enforcement reports "a whopping increase of 50 percent in child support collections from $21 billion (yes, that's with a "b") to $31.6 billion." Unpaid child support leads to parental alienation, which means men with unpaid child support tend to be less involved in their children's lives, and some are even incarcerated. Many states treat incarceration as voluntary unemployment, which means child support debts continue to pile up, even though they're behind bars. The NCSL states that "The current prison populations, suggests that approximately 400,000 inmates have a child support cases." It is here that the "deadbeat dad" myth also comes into play, following along with all of the other stereotypes that go along with the child support system. There is far too much emphasis on enforcement and not enough focus on fathers involved in their children's lives. Child support is based off of the parent's supposed earning capacity, and needs to be based off of the noncustodial parent's actual income, which would protect the father's.
Policy Makers need to realize that all father's that don't pay child support are not "dead beat" dads. Some father's lack the financial resources to pay the mandated amount.

Connecting father's with employment and training opportunities that help them obtain employment and develop skills to help advance them in a job field, and establishing child support orders that reflect a father's real income is a way to fix that.
Child support agencies were not designed initially to deal with low income parents who were never married.

Continuing to devise policies to serve both parents as a family unit regardless of their marital status is how we fix that.
The current child support policy doesnt have effective mechanisms to distinguish between the father's who want to pay and are unable, and the ones that are evading from paying.

Use data to sort out the "dead beat" dads from the broke fathers, and develop procedures that determine whether punitive enforcement, referral to services, or modification is the best course of action.
Please Pledge Now to update and renew the current child support laws, and make it a more fair and justified system for both sides of the parents.