Pave Sooke Lake Rd
61
people have signed this petition.
Add your name now!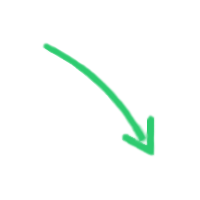 61

people

have signed.

Add your voice!
Maxine K.
signed just now
Adam B.
signed just now
Over the years, many of the residents of this area have appealed to Mr. Bob Webb from the Ministry of Transportation to have work completed on Sooke Lake Rd. Cougar Ridge subdivisions were a new development in the area and were completed 2 years ago.

These subdivisions brought an additional 30 homes to the neighbourhood, to the 3 homes that already called the area home. In fact, with an average of 3 vehicles per home making 2 trips each on any given day, this amounts to 192 passes on Sooke Lake Road by residents alone. This road is also an access point and main entrance to the TransCanada Trail. It is also the used extensively by charter buses, industrial trucks, logging trucks and the CRD watershed vehicle traffic. With all of this traffic combined, it could easily be said that there are over 300 combined passes on Sooke Lake Rd on any given day. This road has been a bone of contention since the subdivision was approved. According to the Real Estate Superintendent of BC – when subdivisions are approved, it is usually up to the developer of the subdivision to have to pave the road. For some reason, this time it didn't happen. The Ministry of Transportation is also unable to explain why they developer was not held responsible to pave the road. Unfortunately for anyone using this road on a regular basis, we all suffer due to this oversight. Due to the high volume traffic, the gravel road is never a gravel road - but always a dirt road because the slope, curves heavy rain and high traffic volume quickly move the gravel off of the road and leave only a dirt road behind. Also because of the slope, curves, rain and heavy traffic - it is quick to break down and develops severe washboarding and also develops 50-90 potholes on a regular basis - potholes that are between 2"-4" deep and the same in diameter. Frequently drivers are driving on the wrong side of the road to try and avoid these issues – which has resulted in many 'near misses' between vehicle – and vehicles/pedestrians and vehicles/cyclists. Many users of this road have had vehicle damage due to the condition of the road, rear view mirrors falling off the vehicles, broken oil pans, work trailers busted up, tires blown and in one case a visitor had major engine damage happen when trying to navigate the potholes to avoid them - something jarred loose in her engine and shot through the roof of her engine. Not to mention the # of vehicles that have ended up in ditches due to lack of proper maintenance on the road. In fact, during the last snow fall more than five vehicles were unable to make it up a very slight incline as it was pure ice. Should this road actually be a gravel road there would have been no difficulty. It is however a dirt road now.

Several of us in the neighbourhood have MainRoad on speed dial – constantly requesting grading for the road as it is in severe disrepair and has numerous potholes. The side of the road has collapsed in more than 1 place & took several months to be repaired (the repairs were started, but appears to have been abandoned). The road in several areas is boggy – a quagmire that cause the front wheels to go one way and the back wheels another. In another place, a culvert was put in (approx 2 years ago) to try and get rid of an underground spring issue that was always causing the road to bog in that one area. It's never worked right – but nothing was done about it.
This road is unsafe to drive – and certainly not safe for our children to walk on to get to and from the bus. Neighbours in the area have been told by the Fire Chief that one of the reasons they won't respond to a fire up here (we are not in the fire protection zone) – was because of the condition of Sooke Lake Road. This also holds true for our school buses. The school buses won't come up to our subdivision, we're told, because of the condition of Sooke Lake Rd. In addition, we know of business who do not want their names used, who will put off coming to provide services to the residents until they have more than one resident requiring assistance and they state the reason is because that the road is in such horrible condition.
The money that is spent every year on grading, dust control, topping up is piling up. Plus, all the top up and dust control that goes on the road, ends up washing into a Coho spawning bed – which the Ministry of Fisheries has been watching for several years, and they've even complained about the amount of wash going into the river.
With the planned and approved continued future developments to this area, you will see continuous growth and use of this road as a primary and only route to the homes and other amenities in this area. So, if you have ever used Sooke Lake Rd (as a resident, a user of the trails, a visitor, a business venture) here in Shawnigan Lake, or plan on using Sooke Lake Rd and agree with us, please help us urge the Minister of Transportation to act now and pave Sooke Lake Road.
Sponsor
Tammy Chamberlain & Karin Kondas
Links