Hire Great Coordinators For The New England Patriots
138
people have signed this petition.
Add your name now!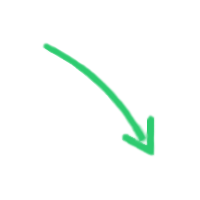 138

people

have signed.

Add your voice!
Maxine K.
signed just now
Adam B.
signed just now







Dear Mr. Kraft and Coach Belichick,

We the undersigned members of Patriots Nation urge you to hire Super Bowl caliber Offensive and Defensive Coordinators. The "promote from within" approach has yielded statistical success and playoff disappointment for too many years now. The offense has become predictable to fans, broadcasters, and opponents; and the defense bends-and-shatters and fails to produce turnovers and sacks. The time has come to rebuild the Patriots coaching ranks by whatever means necessary.

Hark back to the "dynasty" years when the Patriots would go into the tunnel at the half - maybe down by 7 or 10 - and emerge for the third quarter as "Patriots 2.0" for the rest of the game. The offense and defense took over during the third quarter. The fourth quarter featured a defense which neither bent nor broke, and an offense that held the ball for at least ten minutes.

That Patriots team began to wane when coaches Crennel and Weis departed for pastures green. Every year since we see Coach Belichick tell the media that "we were out-coached" after a loss with increasing regularity.



"Even if you are on the right track, you'll get run over if you just sit there."
Clearly Coach Belichick is one of the keenest football minds ever to be part of the game. But he cannot do everything by himself. Great leaders appoint subordinates of equal - and sometimes greater - technical skill and through this are able to conquer otherwise impossible obstacles.
The time has come for the New England Patriots to regain the edge in coaching, game-planning, play-calling, and in-game adjustments that once made them one of the most feared teams in the league. The Barbarians are at the gate, they're marching from New York and Miami, and they can smell blood in the air.
This year there was an opportunity to re-unite coaches Belichick, Weis, and Crennel. For whatever reasons, this opportunity has now passed, but the threat to the Patriots success still exists.
So, we ask that the New England Patriots organization:
1) Conducts a thorough interview process of coordinator candidates from outside as well as inside the organization.
2) Will not reject external candidates solely on the basis that "they do not know the system."
3) Will not reject external candidates based on the salary they would expect.
4) Will consider external candidates who may not be well known, but if and only if they will immediately be able to handle working for Coach Belichick.
5) Will not reject candidates with new and/or innovative ideas.
6) Will officially appoint carbon-based humanoid life forms worthy of the titles to the duties of "offensive coordinator" and "defensive coordinator". There must be accountability.
7) Will at least consider hiring multiple people for each role, some of whom may be "assistants" or "consultants", if the needed skills are not available from one person.
8) Will recognize that stronger coaching leadership is needed to compensate for the departure of so many of the on-field leaders in recent years.
9) Most importantly, set as a goal for the candidate search to regain the advantage in coaching skill - both before and during games - that the New England Patriots once used to win three Super Bowls in four years. Having "good" coordinators simply is not good enough anymore - they must be Super Bowl grade tacticians.
"An imperfect plan implemented immediately and violently will always succeed better than a perfect plan."
Thank you, Mr. Kraft and Coach Belichick for many years of football greatness. Now please do What's Right to get this team back to being a true contender.
Links