Patriots Linking Arms to Impeach the Usurper Obama
245
people have signed this petition.
Add your name now!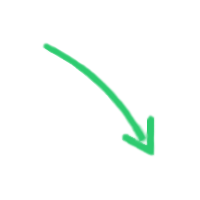 245

people

have signed.

Add your voice!
Maxine K.
signed just now
Adam B.
signed just now
Patriots linking arms joining together as one voice throughout our Republic to Impeach the National Socialist Obama! Many Citizens have challenged the legality of the citizenship of Barry Soetoro, his legal name. He is aka Barry Obama, Barack Dunham, Barry Dunham, Barack Hussein Obama, and Barack Obama.

The Federal & State Courts legal systems have failed us. The Senate and House of Representatives have failed us as many requests have been made of them to involve themselves in challenging his nationality and the legality of Barry Soetoro in holding the Office of the President of the United States. What can we do when the legal system and elected Senators/Representatives of our Country fail us?  CNN, ABC, NBC, CBS, the liberal media, who are so enamored with the usurper Obama, ignores any interest in our Constitutional crisis with true investigative reporting. The Constitution is under the gravest attack of its lengthy history with Soetoro/Obama fraudulently sitting as POTUS. The Constitution, Article 2, Section 1, states clearly states, " No person except a natural born Citizen, or a Citizen of the United States, at the time of the adoption of this Constitution, shall be eligible to the Office of President."

What Patriots do is demand those elected to Congress follow the will of the people & Impeach the Socialist Obama. Congressional representative: https://writerep.house.gov/writerep/welcome.shtml Senators: http://www.senate.gov/general/contact_information/senators_cfm.cfm.

Our Republic is in serious danger from the New World Progressive Liberals, National Socialist, Communist, Muslims, & RINOs in Congress. Today is an excellent time to make our voices heard with letters/e-mails over-loading the mail boxes offices of your Senators and Representatives challenging the legality of the sitting President. This will not work unless every Patriot links arms who are concerned about the direction this Country is heading. Our Republic, our Constitution, our freedom and the "Rule of Law" are at stake. We, the people of the United States of America are heading down the road to National Socialism at warp speed under the direction of an illegal sitting President. Please get involved. Let us join as a common voice and get answers to these questions: why is Barry Soetoro/Barack Hussein Obama hiding his identity? Why is Soetoro/Obama hiding his official vault birth certificate, adoption papers and college records. Demand the release of these documents to the American people. Why has Congress failed to promote our Constitution & the American people from the fraud Obama? Together let us establish firmly that America is a Republic that is ruled by laws & not by National Socialism.

You can print off the Petition/signatures and mail/fax/e-mail to your news outlets, Senators, and Representatives.  Please share with your family & friends.

God bless our Republic & each Patriot in America service.

Sponsor
John Tydlaska Jr.; Retired Veteran; retired Texas Teacher/Instructor, Certified Counselor; currently an Author/Speaker.
Links
http://www.ipetitions.com/petition/obamaimpeachment/e; http://www.tatepublishing.com/bookstore/book.php?w=978-1-61777-594-9;
http://johntydlaskajr.tateauthor.com/