Patreon Creators Against NFTs
30
people have signed this petition.
Add your name now!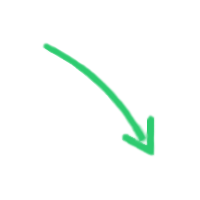 30

people

have signed.

Add your voice!
Maxine K.
signed just now
Adam B.
signed just now
For the past nine years, the fields of cryptocurrency and their related concept, Non-Fungible Tokens, have taken sway on the internet. Over those nine years, three extremely clear trends have been made apparent to anyone not caught up in the hype.
1) Crypto is ludicrously energy intensive. In the current state of things, crypto is responsible for more greenhouse gasses and energy use than several small countries, and will only get worse due to the fundamental nature of crypto technologies. Even if "Green" crypto were made widespread, it would still represent a stupendous waste of electrical energy that could be spent on creating things of actual value.
2) Crypto is riddled with scams and scam artists. We have seen, time and time again, that companies are easily bamboozled into giving away their money to grifters and confidence men, who then take that money and run. Due to the complete lack of regulation, cryptocurrencies are easily manipulated by these bad actors to recreate the same inanity as the Tulip Bubble or the South Sea's Bubble.
And finally...
3) NFTs specifically seek to recreate the scarcity of production that physical goods face with digital goods, which robs the world of the bounty that is easily created by digital goods ability to be easily copied.
Here, at Patreon, creators (primarily of digital goods) have been able to find security and comfort by being patronized to create these digital goods. This has been more than simply functional, it has literally allowed for careers to be successful and for lives to be changed. To take all of that and throw it away on a cockamamie get rich quick scheme run by some 30 something douchebag in sunglasses selling you a flimflam based on AI generated ugly chimp JPGs is...not just absurd, it is cruel and it is needless.
Everyone who signs this petition agrees to these points and, further, is willing to delete their Patreon accounts and leave for your competitors if you seek to "integrate" NFTs and cryptocurrencies to your platform.
-David Colby, et al