SUPPORT SUSTAINABLE, PERMANENT COMMUNITY-BASED 'AFFORDABLE HOUSING'
176
people have signed this petition.
Add your name now!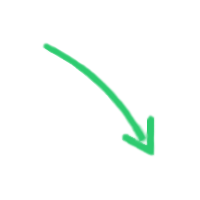 176

people

have signed.

Add your voice!
Maxine K.
signed just now
Adam B.
signed just now
To the representatives, legislators and groups that represent us -
We the undersigned people of Vashon-Maury Island declare our support for the concept of 'affordable housing' as an important ingredient for a flourishing community with all of the following conditions met:
1/ PERMANENT (e.g. No time limits such as those imposed by FOR PROFIT private developers on how long affordable housing will be 'affordable' i.e. available to the community)
2/ Development is 100% SUSTAINABLE (NO HARM done to our ecosystems as a result, especially our precious water resources- e.g. No export of Vashon water (via the existing setup of the KC sewage system); No extraction of water from aquifer /stream (e.g. use rainwater harvesting) + recycling /reuse of wastewater (greywater reuse for toilets or landscaping) + conserving water ( e.g. lowest water use fixtures ONLY, composting toilets)
3/ Adds value AESTHETICALLY to our community (e.g. retaining a 'small town' feel)
4/ NOT FOR PROFIT (e.g. based on successful models such as that of Burlington, Vermont championed by Bernie Sanders using constructs like Community Land Trust and other vehicles supporting PERMANENT COMMUNITY ASSETS)
In addition to addressing the 'supply' part of the affordable housing equation, we further declare our support for addressing WAGE JUSTICE issues and commit to developing 'living wages' for those in our community that provide the services that sustain us where their wage is high enough to maintain a basic standard of living.
We the undersigned, ask those who make decisions on our behalf to consider our views.
Need more info? See Facebook Group 'Future Water Vashon' for Info sheets on:
What is 'Sustainable' development? There is no such thing as being 'partly sustainable'. A simple definition of sustainable development is: "Mimic Nature. Don't add anything to the environment. Don't take anything away that isn't renewable". This info sheet gets 'Vashon specific' about sustainable development...
Successful models of NOT FOR PROFIT affordable housing: Overview of successful models developed elsewhere -e.g. Bernie Sanders in Burlington, Vermont.
NO EXPORT of Vashon water: Describing how the current KC sewage system in town exports Vashon water. Encouraging KC to develop a water reclamation system at their sewage system in order that it be a sustainable option.
Sustainable wastewater systems: How our dwellings can return our greywater to the aquifer via drainfields or greywater reuse landscaping systems. How composting toilets successfully process our blackwater and are 'no drain' on our water resources
Sustainable water supply: How rainwater harvesting breaks the cycle of TAKING from our streams and aquifers. Greywater reuse and green wastewater solutions that return our water to our aquifer or do not use water (composting toilets)
State of the Water: How much is too much? A discussion of aquifers, the specifics of VMI water supply, signs of aquifer stress, case studies of aquifer failures -how did it happen?
Developing a 'VM Green ADU' non profit - fast track, pre-approved ADU support ('Accessory Dwelling Unit' =less than 1000 sq ft housing with Co-op style bulk purchase of sustainable water use materials (RH tanks,access to free 'fast track' rainwater harvest (RH) and building designs, locally available services to build structures and systems) with participating owners committing to making housing available to those in need of AH (i.e. capped rental charges)
'Living wages' on VM: How we can support our community and those who provide services through wages that support the maintenance of a basic standard of living