Petition to Grant Pastor Oleksandr Mykhaylyk a Green Card
191
signers.
Add your name now!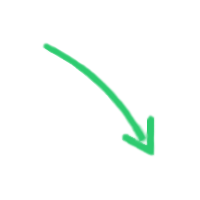 191

signers.

Almost there!

Add your voice!
Maxine K.
signed just now
Adam B.
signed just now
This is a petition that will be sent to various United States congressmen, state representatives and white house members asking them to grant Pastor Oleksandr Mykhaylyk a green card or to petition to the INS on his behalf to approve his case for a green card.
The Petition
In regard to the Form I-360 Petition for Amerasian, Widow(er) or Special Immigrant filed and denied by US Citizenship and Immigration Services on March 21, 2012.  
File WAC-09-238-50528.   
Dear Sir or Madam: 
We, the parishioners of Embassy of God Church and partners of the Embassy of God Church, USA, located at 220 Geiger Road, Philadelphia, PA 19115, are writing this Petition on behalf of Pastor Oleksandr Mykhaylyk to you with the request that the INS Immigration Services grant him permission to live in the U.S. and continue to lead the Philadelphia branch of the Embassy of God Church.
Pastor Mykhaylyk has tirelessly and lovingly attended to the needs of every individual that has come through the doors of 220 Geiger Road, as well as those who have not yet made it to church. 
§  He personally conducts rehabilitation groups for addicts and their family members throughout the week.
§  He teaches parents how to gain peace and trust in God for the salvation of their children.
§  Because of his work, numbers of distraught and hopeless parents have seen their children return from the streets and become upstanding members of society, attending universities, earning degrees, working and paying taxes.
§  He has begun a homeless shelter ministry, in which church members visit a shelter on Broad Street every other Tuesday, bringing clothes and food and sharing the Gospel.
§  He is raising new leaders to create organizations and social programs for the needs of Philadelphia youth and adults.
§  He runs numerous programs, retreats, leadership workshops and seminars on family, work, relationships, finances and self-growth for anyone that wants to attend.
We are tremendously blessed by Pastor Oleksandr's work and strongly believe that Embassy of God Church in Philadelphia is an irreplaceable asset to this city.  
In the letter the INS Immigration Services has stated that Pastor Mykhaylyk is ineligible to receive a green card because the Embassy of God Church in Sacramento, which originally filed the petition on behalf of Pastor Oleksandr, is no longer part of the Embassy of God Church and did not provide sufficient evidence to show that the Philadelphia church will now become the Successor of Interest. The church in Sacramento does not have authority to transfer Successor of Interest status. The principal church in Ukraine has this authority and sent a letter stating this transfer; however that letter was not accepted by the INS Immigration Services as valid evidence.
To resolve this matter, the pastor is currently filing a new petition directly on behalf of himself and the Philadelphia church, which will remove the need for proof of affiliation between the church in Sacramento and the church in Philadelphia.  
However, the decision of the present case has ordered Pastor Mykhaylyk to leave the United States within 130 days. If the INS Immigration Services takes longer than 130 days to reach a decision on the new petition, Pastor Mykhaylyk will have to leave the U.S. until a decision is made. 
If Pastor Mykhaylyk leaves the country, the plans of the Philadelphia church and the many groups and ministries functioning within it will either suffer tremendously or will come to an abrupt conclusion, leaving people to continue to suffer in drug addictions, depression, insomnia, alcoholism, marital conflicts, family crises and much more.
We are among those people whose lives have changed dramatically because of the Philadelphia Embassy of God Church and personally its leader, Pastor Mykhaylyk.   
Thus, we kindly ask that you petition INS Immigration Services to reconsider their decision concerning Pastor Oleksandr Mykhaylyk's case and grant him permission to be a resident of the United States of America.
Links