Pour une passerelle Adrien Zeller sur le Rhin
287
people have signed this petition.
Add your name now!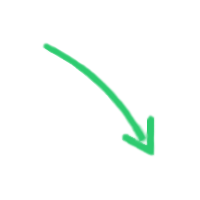 287

people

have signed.

Add your voice!
Maxine K.
signed just now
Adam B.
signed just now
Le départ d'Adrien Zeller, président de la région Alsace, nous pousse à lui imaginer un hommage que nous livrons à nous lecteurs initiés. Un hommage qui inscrirait son nom dans le temps. Nous pensons en effet que la Passerelle Mimram, située au Jardin des Deux Rives, mériterait aujourd'hui d'être débaptisée pour devenir le « Pont ou la Passerelle Adrien Zeller ». Pont sur le Rhin, pont sur l'Europe, elle symboliserait l'engagement rhénan et européen du Président de la Région, mais aussi son souci de l'amitié franco-allemande, autant que du devenir Européen de Strasbourg. Consacrée aux piétons, aux cyclistes, elle soutiendrait aussi l'engagement d'Adrien Zeller pour l'humain et le durable, dans tous les sens du terme. Qui sommes-nous pour lancer cette idée à une époque qui en manque tant ? Des bloggeurs, des anonymes, alsaciens de cœur et d'esprit, qui laissent à d'autres le soin de la reprendre et de la diffuser.
Dites "Oui" !
__________________________________________

Zur Würdigung Adrien ZELLER'S soll der Mimram-Steg die « Adrien Zeller Brücke" werden Es mag erstaunen, dass eine Gemeinschaft von Bloggern unter einem gemeinsamen Namen eine Forderung unterzeichnet. Doch das ist genau das, was Cagliostro & Co entschieden haben. Nämlich einem grösstmöglichen Kreis eine Idee bekannt zu machen, durch die die Person Adrien Zeller's dauerhaft mit Strassburg und der deutsch-französischen Freundschaft verankert wird. Deshalb schlagen wir vor, dem Mimram-Steg des Gartens der zwei Ufer den Namen "Adrien Zeller Brücke" zu geben. WARUM : - weil diese Frankreich und Deutschland verbindende Brücke Adrien Zeller's Einsatz für die deutsch-französische Freundschaft symbolisiert, - weil ein fester Platz nicht den sich in ständiger Bewegung befindlichen Präsidenten der Region Elsass versinnbildlichen würde, - weil wir ihn uns sehr gut vorstellen können, wie er in seinem gewohnten schnellen Schritt Grenzen überschreitet, - weil auch er ständig Wege und Verbindungen zwischen den beiden Ländern initiiert hat, mit dem bis zum letzten Tag festen Wunsch, dass sie zu soliden Brücken würden, - weil ein Garten in Strassburg der beste Ort bleibt, um die europäische Idee weiter blühen zu lassen. Wenn Sie unsere Meinung teilen, lassen Sie es die anderen wissen. Veröffentlichen Sie diesen Vorschlag auf Ihrem Blog (mit einem link zu unserem) oder schliessen Sie sich über Facebook der Gruppe an, die diesen Vorschlag unterstützt
Sagen Sie "Ja" !
Sponsor
Cagliotro & Cie
Links