A convicted rapist in our neighborhood free 2 rape again.
289
people have signed this petition.
Add your name now!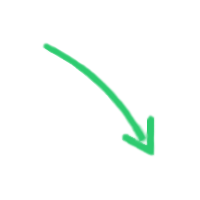 289

people

have signed.

Add your voice!
Maxine K.
signed just now
Adam B.
signed just now
On 7/5/01 I was attacked. The sad thing is I knew him. Peter *** a convicted rapist.Three counts aggravated rape/B&E/making assult-night. 9/11/90 he destroyed the life of a single mother who once called *** her friend. In return for her friendship he in the middle of the night cut her screen as her child sleep in the next room he raped her over and over warning her that if she screemed he would kill her child... I tried to be his friend and stand by him. I believed all the lies for eight years. He told me terrible things about this women. I stood by his side believed all his stories and fought eight years for him to be released on parole. The year before his release I was told the truth. The five phase program he was in required him to tell his support people the truth about his crime. regretfully I looked for the chance for change. I forgave him and we all moved on. Then he was free. After a few weeks of him being out on parole I decided he had not changed. He was making advances and sexuall comments about my 13 year old daughter. He started to comment about young girls in my neighborhood/building. His sexuall comments were out of controll/His temper and mood swings were scaring me. I decided to move away from him and report to his parole officer what he was doing. Peter had other plans. He refused to take my thirty days notice asking for another chance. He got that chance and proved to me he would never change. That same evening he sexually assulted me. I kept quiet stunned and confussed. A few days later he attacked me again this time I fought back. I need your help to keep this man locked up because he was found not guilty. With all the evidence and question behind this man being on the street the parole board ignored it all and set him free again. Only to violate his parole four times within a mounth of being released. Now he is working on my 13 year old daughter. Part of his parole is a restraining order.The court ordered him to have no contact. He called/he made arrangements to meet my child on the north side of town. He even told her what bus to take. He never reported this to the parole officer and this man is soppose to be following all the rules. What is next Please help me and take notice of this preditor in our community.
Sponsor
I am one Mother/Sister/Daughter/Auntie/Friend and neighbor. My phone number is 1-508-999-1698. you can email me at paradise4us2see@aol.com We need to get this so called man off the streets. He is working in a church calling bingo numbers. He wants to find his next victim and we need to stop that.
Links
COMMONWEALTH OF MASSACHUSETTS VS. PETER ***** Indictment No.089499~ Three cts. agg.rape Indictment No.089500~breaking an entering a dwelling house/making an assult with a knife. He was found guilty. In my case he was not found guilty. Now we face another charge of the violation of the parole. I need your help!