Parking Should Be Accessible
88
people have signed this petition.
Add your name now!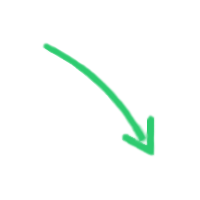 88

people

have signed.

Add your voice!
Maxine K.
signed just now
Adam B.
signed just now
This letter is in regards to John G. Lancaster park, located in District 1, at 21550 Willows Rd, Lexington Park, MD 20653. I am writing as a concerned citizen who also has a personal interest in ensuring that the handicap parking spots are reopened for those in need. Specifically, I have family members and friends who have various forms of disabilities. Additionally, I care for children who regularly utilize that playground. Finally, I write on behalf of my own family, specifically my husband who holds a disability himself and our two children who regularly enjoy Lancaster Park
I, along with my family, friends and the rest of these citizens who have signed this petition, are highly concerned with the barricading of the handicap parking access to the John G. Lancaster playground. I personally wanted to address Mr. Eric Colvin, who is the commissioner for District 1. Previous commissioners who have held positions in District 1 have always been exceptional, and I hope that you, Mr. Colvin, will prove the same.
While I understand that there have to be a certain number of handicap spots per the number of actual parking spots within the park, the ones that are for families who would be taking their
CHILDREN to a handicap accessible park, is not accessible. It is understood that a specified distance is not allocated by a number of feet or measurement and does not apply to where the handicap parking spots are-- they do need to have accessibility to the ramp from where they are parked. From the CLOSEST parking in relevance to the entrance of the playground, there is NO RAMP. The ramp entrance is located near the crosswalk that is blocked by a padlocked barrier. This is also from a parking spot that backs up to a grassed concrete curb. A disabled person of any nature taking children to the playground would not be safe parking there to access the playground.They would have to go out in the main fairway with the children, go around the vehicle, get to the yellow barrier before accessing a safe and approachable route. Not to mention that there are now also orange cones blocking the crosswalk and ramp.
My husband is in a manual wheelchair, but that is not true of everyone with a disability. Someone who may have arm braces, a walker, a cane, a guide dog, an electric wheelchair, or limited mobility, does not have the ability or functionality to even move the orange cones, to access the ramp and why in the world should they have to?
These parking spots used to be accessible, as of six or so years ago. We (my husband and I) used to bring my daughter to Lancaster park consistently, and now we bring my 9 month old son with us to Lancaster. We have also used many other amenities such as the baseball fields during my daughter's games, the dog park, and the trail. So, as you can see, the park is used quite frequently. This is where I begin to question the things that are happening - because while I am fully capable of maneuvering around said barriers and cones, this is not the case for my husband who would love to be independent and able to take our children to the park, but also for everyone who has a challenge and needs those handicap parking spots.
It is stated for the laws of handicap parking, that they are to be accessible, free from debris and obstacle, and Lancaster park does not hold accessible parking near the playground.
The commissioners state on the county website, that they have the responsibility to county citizens to "hold high ethical standards". Personally, the ethical part has been lost with the barricade and the cones of the "U shape" parking that holds the handicap spaces, accessing the playground at Lancaster park.
It is also stated that the commissioners hold "the responsibility to quality safety". I disagree that this is adequate for the parking of spaces closest to the playground at Lancaster Park. The closest parking spot does not give ample room to unload a wheelchair from a vehicle, or even a place where a person with a challenge could safely get themselves together before proceeding to the playground. This is because the closest parking spots are located behind a grassed over concrete curb that faces the fairway of the park. This is where the entrance of the park is, so traffic and movement would be HEAVIER than at other locations within Lancaster. If you were to back in, it still would not be adequate due to the fact that the vehicle would back onto the grassy area that is located on the curb. Any handicap person would not be able to navigate that properly. It would cause more harm and potential falls. Furthermore, while it is not necessary that our family particularly utilizes a handicap van, the CLOSEST handicap parking spots are NOT van accessible. It is stated that spots need to have van accessibility. Many people who are handicapped still drive through hand controls and their vehicles are equipped to unload through a side door. That is not available in the current open spots. The "U" shaped parking that currently holds the handicap area, is accessible on BOTH sides for a handicapable van.
Which in turn also comes into play with the" responsibility to the county citizens of eliminating unnecessary obstacles." What I just explained above fits that exact bill. This is an unnecessary obstacle that DOES NOT need to happen. Those handicap spots, located in the "U shaped" parking area, near the playground do not give an obstacle, rather help prevent the obstacle from happening. From the pictures located within this letter and from my personal visual perspective, there are no safety issues that prevent handicap vehicles and persons parking within that "U shape" located near the playground. There are no potholes, debris, large open cracks or anything that would prevent maneuverability. So why the blockaide?

Through the ADA National Network, on Title II: under Program Access it says:

"that state and local government agencies that offer programs, services, or activities in existing facilities need to make sure that people with disabilities can gain access and participate in these activities. Adding accessible parking is one step government agencies can take to ensure people with disabilities can participate."
I took the time to call the ADA in Washington DC to find out some compliance rules. And while they could not give me legal advice, they DID tell me that state, county and city parks did need to follow the rules of accessibility for EVERYONE, and not just base it that upon visiting the park, or any facility for that matter, that the person who has the issue, should be able to move independently, and not have thought that a caretaker is with them at all times.
My question is, while the playground itself is a gorgeous handicapable playground for children... What do you propose children of handicapable parents do, when they are excluded from taking their children to a park that was built around inclusion?
I would like to know the following:
-When will the cones be removed?
-When will the padlocked yellow barrier be moved?
-When will the No Parking sign be removed?
-When will the handicap parking be reinstated?
-What time frame is this proposed?
Sincerely,
Summer Webb
Citizen of St Mary's County
Wife to an awesome guy who is not defined by his disability but should have every means to be independent
Mother of 2 children, Nanny of many wonderful children, and Girl Scout Leader to awesome girls