Parents' appeal to Education Minister
7964
signers.
Add your name now!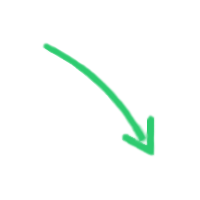 7964

signers.

Almost there!

Add your voice!
Sharon Stuart
signed recently
social bookmarking s...
signed recently
Dear parents and friends, Thank you very much for your support for this online petition. After deleting those signatures which were dubious, duplicate or incomplete, we were able to gather about 7,200 of your signatures to submit to the Minister for Education. You may also see some selected comments below. We are glad MOE has already addressed some of our concerns. We hope that we can continue to engage MOE in a positive way that will enable both parents and the ministry to guide our children together, with values consistent with those that we hold dear. Once again, thank you for your support, and let us continue to do our part in loving our children and giving the best in wholesome education! Yours gratefully, KF Khoo Here are some comments you have given so far: "Studies in this area in the United States and Australia have shown that value-neutral or value-free sexual education has NO impact on reduction of rates of sexually transmitted diseases or pregnancies; rather these have increased DESPITE such education programs. What has worked are programs which include behavioural therapy components and religion-based programs such as TEEN-STAR in the U.S., Chile and Australia. Value-free sexual education often harms the child. Non age-appropriate sex education 'sexualises' the child before he or she is ready to receive such information and leads to promiscuity and increase sexual activity." "While I respect adult homosexuals for the decisions that they have made with regards to their sexual practices, I agree that such condoning of homosexual practices like anal sex ought to out of our education curriculum. …. As for schools having such sexuality talks, I would appreciate if the parent-teacher committees meet to discuss the appropriate contents to be taught to the students." "The program, as it is proposed, will do nothing but promote sexual promiscuity and confusion about gender identity. This is not the sort of environment that children need to be exposed to. I believe that this program belittles the true human condition and is insensitive to the religious beliefs of the greater society. It must be stopped and removed from our school system." "As a family life educator, I am with the concerns of the parents on the issue. Teaching and helping our young to understand their own sexuality in the light of self-care, self-love and self-confidence should be the main thrust of any good sexuality programme NOT social norm standards or practices. Indeed all parents should have a part to play in such a programme." "Maybe the ministry can sanction a requirement for sexuality talks to be conducted only after a parents information or briefing session is conducted so parents are aware of what they can expect. Whatever is taught in any case, should be followed up by parents at home." "I found the following from Wikipedia : Anal sex exposes participants to two principal dangers: infections, due to the high number of infectious microorganisms not found elsewhere on the body, and physical damage to the anus and the rectum due to their vulnerability. …. I sincerely hope our children are not mis-educated." "A sexuality program should be set within a framework of sound moral values to empower our children to make the right decisions, to know why it is important to say "no", to be motivated to remain pure, to exercise self-control, to show respect to others and to self. Even as we do not condemn smokers, we do not teach them it is okay to smoke. Our children are bombarded with enough temptations and what they really need is proper guidance."
Sponsor
Many of us parents are concerned about recent press reports about 'comprehensive sexuality education' (CSE) programmes conducted in our schools. We hope that our children will get the best value-added education in our home we call Singapore. We also hope that we will all be able to work with our schools in the wholesome education of our children, not least of all in the area of sexuality education.