EQUAL LOVE for Children, Moms, and Dads...
46
people have signed this petition.
Add your name now!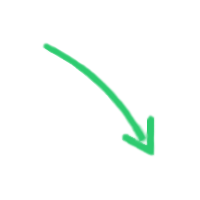 46

people

have signed.

Add your voice!
Maxine K.
signed just now
Adam B.
signed just now
ONLINE PETITION TO CHANGE FAMILY LAW: Family Law should be changed to support and exercise equal rights for all Canadians like many other laws. If a family breaks down, pending evidence to deem either birth parent unfit or unable, rights for children and to children should be changed to only include the following: If the parents dispute over custody (we love our children, who\'s not going to want to be with them), a 50%/50%, or a circumstantial 60%/40%, shared residency order shall be applied by the Court after the child turns 2 years old until the child is old enough to choose which parent they will live with. Each child may choose to dispute the order at any time, within their ability. Each child may retain the legal last name of both parents. Supporting Points: I do not believe this change does not represent the best interests of children. I do not believe this does not give both parents a chance to sustain a real relationship with their children, and a real role in the development of their children. I do not believe that lawyers and courts do not currently make money from the perpetuation of separation, divorce, and custody battles which the current legislation presents. I do not believe this change will not cause the rate of family break down in Canada to decline. I do not believe this change will cause the rate of family break down in Canada to increase. I do not believe this change will not encourage more mature conduct between parents. I do not believe that laws should not be changed and written in the interests of all citizens. I do not believe this change will not exercise equal rights for children, parents, women, and men. I, the undersigned, support the proposed changes to FAMILY LAW and urge the Court to ORDER SHARED RESIDENCY FOR GOOD PARENTS IMMEDIATELY.
Sponsor
Aaron Harvey Hillgartner, Male, 26 years old, independent contractor, residing in Canada, proud father of Ethan William Kenneth, experienced family break down, non-custodial parent. THIS MEANS CHILDREN GET EQUAL RIGHTS TO THEIR PARENTS WHO GET EQUAL RIGHTS TO THEIR CHILDREN. TO TRULY MAKE AN IMPACT WITH THIS PETITION WE NEED SIGNATURES, SIGNATURES, AND MORE SIGNATURES... IT ONLY TAKES A FEW SECONDS, FILL IT OUT! PLEASE BE GENEROUS AND TELL YOUR FRIENDS! IF YOU WISH TO BE A SPONSOR OR CONTACT ME FOR ANY QUESTIONS, CONTACT ME BY PHONE AT 519-902-3081, OR E-MAIL AT sincere_london@hotmail.com FROM THE BOTTOM OF MY HEART, THANK YOU. THANKS SO MUCH FOR ALL THE SUPPORT EVERYONE! GOOD PARENTS WON\'T FIGHT OVER CHILDREN ANYMORE... KEEP SIGNING! IMPORTANT: IF YOU PRINT-OUT AND SIGN THE ONLINE PETITION, THAT IS EVEN BETTER! MAIL TO: AARON HILLGARTNER 310 DUNDAS STREET SUITE 1510 LONDON ON N6B 3L5 Note: My actions are not against women. When I was young, I only saw my MOM every second weekend. People sometimes say children should not have two main homes. I argue what\'s worse Two homes or only one steady parent I would\'ve done anything to see my Mom and Dad equally. Keep these thoughts in mind when you think about what you can do to create positive change.