A PARENTS' PROCLAMATION: ASSERTING OUR FUNDAMENTAL RIGHT TO DIRECT OUR CHILDREN'S EDUCATION
20
people have signed this petition.
Add your name now!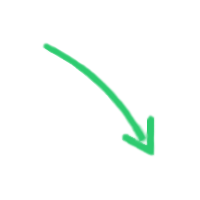 20

people

have signed.

Add your voice!
Maxine K.
signed just now
Adam B.
signed just now

A call to restore the traditional purpose of American Education — October, 2014
The traditional purpose of American education has been to inspire individual exceptionalism by empowering children to reason from truth and to discover their personal life missions. Recent education reforms have changed that purpose in an effort to "align education to the needs of the workforce" ie; skills training vs. knowledge building. This shift is antithetical to individual liberty and agency, and elevates the state's needs above the needs of the individual. This will prove destructive to the family unit, to our children, and to society.

In order to protect our children and our liberty interest, parents assert our rights as follows:
• Parents have the fundamental right to direct our children's educations. The state's role is secondary to and should be supportive of parents.
• Parents have the fundamental right to see our children's test questions. Teachers and schools have traditionally been accountable to parents for helping our children succeed. But, recent tests, school grading metrics and federal accountability requirements have turned accountability upside down. Teachers and schools are now accountable to federal entities and private-interest groups that profit from making accountability rules for testing and school grading. They believe that parents, teachers and schools will "cheat the system" if we are allowed to see our children's tests. This shift in accountability is an affront to families and harms our relationship with our children because we can no longer help them by using our own reasoning—instead, we must rely on data from outside test groups that, in many cases, do not share our values for education. New, non-transparent, computer-adaptive tests further marginalize parents' rights and elevate testing groups above parents as these groups control the data used to control teachers, schools and parents' decisions about what our children should learn.
• Parents have the fundamental right to see our children's curriculum. 1-to-1 technology programs that upload real-time, updatable curricula—that increasingly pursues global education values in direct conflict with the values of American families—are undermining the parents' role and authority to direct our children's educations. Further, many of these technology programs are designed to turn our great teachers into facilitators, requiring them to use curricula that upholds globalist values, rather than allowing them to be inspiring mentors who empower children to uphold local and national values.
• Parents have the fundamental right to contribute to the education standards set for our children. National standards that cannot be amended to a significant degree at the local level because each standard is tied to international data collection metrics are in contempt of parental input. This input would elevate local values above global agendas. Further, standards that come with Appendices written by special-interests groups who will profit from the teaching reforms tied to those Appendices, are in direct conflict with parents' rights to direct our children's educations.
• Parents have the fundamental right to protect our children's privacy and family's privacy. Federal privacy laws were stripped in Dec. 2011. They now allow the federal government and third parties to collect information, including meta-data from our children's class work and tests, without parental consent in order to "individualize" instruction. This includes tying existing databases together for third party research, ie; health data, workforce data, criminal data, census data and family information, etc. Meta-data, collected in this manner, enables third parties instead of teachers and parents to control what our children learn.
• Parents have a liberty interest in protecting our great, local teachers. As school grading and school accountability measures are controlled by federal and private-interest groups, parents' rights are diminished. Teachers are forced to teach to the test. This removes their ability to teach with the compassion that is deserved by individual children who have varied personalities, family backgrounds and learning styles. Teachers, parents and children's humanity is harmed by this flawed power structure that seeks to tie teacher pay to student test scores and to reassign teachers to schools based on test data.
• Parents have a fundamental right to control our children's school attendance. As testing mandates and school grading metrics have empowered federal and private interest groups, these groups have sought to further mandate children's school attendance requirements. These mandates feed the data collection requirements of those groups to increase their profits and do not protect the individual needs of children and their families. These groups increasingly call for compulsory preschool, longer school days and longer school years, as well as mandatory "seat time" that dictates absenteeism requirements. But, children are not wards of the state. They belong to families. And, families can and will assert our natural authority to protect them from school reform measures that take them away from quality and quantity family time—which time has valuable impacts on family bonds and builds children's character.
AS PARENTS, WE AFFIRM THAT THE FAMILY IS THE FUNDAMENTAL UNIT OF SOCIETY.
WE ASSERT THAT OUR CHILDREN ARE OUR RESPONSILITY, AND THAT IT IS OUR RIGHT TO PROTECT OUR CHILDREN FROM THOSE FORCES THAT WOULD REALIGN THEIR EDUCATIONS
TO SERVE THE NEEDS OF THE STATE.
IN UPHOLDING UTAH PARENTS' RIGHTS TO DIRECT OUR CHILDREN'S EDUCATIONS, WE ASSERT OUR RIGHT TO:
1. Refuse tests that we cannot review.
2. Refuse 1-to-1 technology and 1-to-1 technology programs and curriculum that we cannot review.
3. Refuse education tied to standards, appendices and curricula frameworks that are not locally controlled.
4. Refuse participation in any school assignment or test that opens the door to federal and third party data collection without parental consent.
5. Protect great teachers against accountability measures that threaten their financial livelihood and eliminate their ability to teach our children as inspired.
6. Refuse compulsory preschool and adherence to mandatory attendance rules that undermine family time and family bonds.

WE PROCLAIM THAT PARENTS ARE THE SOLE STEWARDS OF OUR CHILDREN'S EDUCATIONS AND THAT THE PURPOSE OF EDUCATION IS TO TEACH OUR CHILDREN TO REASON FROM TRUTH—AS KNOWLEDGE BUILDS UPON TRUTH, LINE BY LINE, PRECEPT UPON PRECEPT.
WE DO NOT FORFEIT THAT STEWARDSHIP TO EDUCATION "STAKEHOLDERS" WHO INCREASINGLY CONTROL FEDERAL AND STATE EDUCATION POLICY.
WE CALL ON STATE AND LOCAL LEADERS TO RESTORE AMERICA'S TRADITIONAL PURPOSE FOR EDUCATION IN ORDER TO UPHOLD THE RIGHTS OF PARENTS AND FAMILIES AND TO EMPOWER OUR CHILDREN TO FOLLOW THEIR INDIVIDUAL DREAMS AND FULFILL THEIR LIFE MISSIONS.