PATCH Parents Against the Change of Homecoming!
113
people have signed this petition.
Add your name now!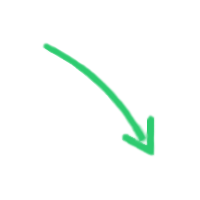 113

people

have signed.

Add your voice!
Maxine K.
signed just now
Adam B.
signed just now
Parents of DHS Students
September 14, 2016
To the DHS Administration,
It has come to our attention that the Homecoming Dance has been moved to October 15th. We understand this was voted on by the Student Council to accommodate a religious holiday.
Although we understand the rationale and believe in respecting our friends and fellow parents who celebrate, we feel that this change of date being made so late is unacceptable. Many of us plan our family schedules around the school's activity schedule.
We had planned on the Homecoming Dance for Saturday, October 8th and because of that, many of us have made other commitments for October 15th. Most of these commitments on October 15th involve trips, work, performances, and family reunions. Many of these commitments were made 6 months ago with the understanding that the Homecoming Dance would be held on Saturday, October 8th. It is incredibly unfair to our sons and daughters, many of whom are seniors, that they cannot attend their final homecoming dance.
The DHS Administration is ultimately responsible for all activities at Dearborn High. To grant autonomy to the Student Council on affairs that affect the families of the DHS community, in addition to the students, is completely flawed. If this decision was made by voting, then everyone one effected by the decision should had have an opportunity to vote. There was no such opportunity. There was no announcement of the vote. The parents were not represented nor consulted. In fact, as parents, we only just found out about this late last night.
Perhaps it should be kept in mind that the parents often pay for most of the Homecoming expenses for their children. When they are spending money on their daughter's dress, their son's suit, the flowers, the tickets, and providing funding for dinner, they feel they have both an emotional and financial investment in the event.
Frankly, with the beginning of this school year, there has been one disappointment after another for many of the seniors, some of which were unavoidable. Students not getting classes they were supposed to have because of poor scheduling decisions, a limited number of home football games during the actual school year, and not including the Marching Band at the Freshman Orientation Link Crew Day in August come immediately to mind. And now we have this decision with the Homecoming Dance and it is still only September.
We understand the Administration is new to DHS, but from our perspective it has been a rough start. We are looking to the DHS Administration to rectify this situation and keep the homecoming dance set at the original date, October 8, which has been on the calendar since last spring.
We hope to be able to work with you in the future and would appreciate representation of our opinions on future decisions.
Sincerely,
The Parents of DHS students