Parents against masks and social distancing in Lower Township schools
57
people have signed this petition.
Add your name now!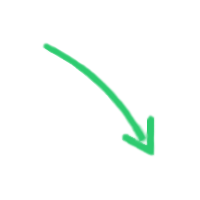 57

people

have signed.

Add your voice!
Maxine K.
signed just now
Adam B.
signed just now
Dear Superintendent Jeff Samaniego,
I am writing to express our strong opposition to the recent rules regarding children returning to school this September. As a family and as a community, we feel that requiring social distancing, masks/cloth face coverings, temperature checks, contact tracing, and numerous other measures as a response to COVID-19 in schools is an overstep of the education system and our rights as parents to make the best health choices for our children. These procedures are socially, emotionally, psychologically, and physically damaging to our children; moreover, there is no solid science to support their implementation.
First, current data shows that children are not in an at-risk group for COVID-19 (source: tinyurl.com/thechildisnottoblame). Contact tracing in some countries has not proven that the virus could be traced back to a child. (Source: https://tinyurl.com/ycyz2nog).
The World Health Organization states that asymptomatic transmission is extremely rare (source: tinyurl.com/covidasymptomatic) and there are no studies to prove that an asymptomatic person has spread the virus. Yet, conflictingly, there are studies showing that the virus was not spread from asymptomatic persons (source:https://tinyurl.com/yaxfw39r). Additionally, recent data shows that fatality rates from COVID-19 are akin to the seasonal flu (source:tinyurl.com/covidseverity).
Moreover, a study in France shows that children are more likely to become infected from a family than at school. Most importantly, the same children in this study did not transmit the virus to another classmate, school teacher, or staff member (source: https://tinyurl.com/y7ttzzn4). In fact, the American Academy of Pediatrics cites "mounting evidence" that transmission of the coronavirus by young children is UNCOMMON, party because they are LESS LIKELY TO CONTRACT IT IN THE FIRST PLACE. The AAP also states that in-person school is important for childrens adolescent development and well-being (source: https://tinyurl.com/y85tx2yj).
OSHA reports that cloth face masks are not PPE and could present or exasperate a hazard. OSHA also reports that medical masks and cloth face masks will not protect the wearer against airborne transmissible infectious agents (source: https://tinyurl.com/y7asgv6u). In fact, children are more likely to touch their face while wearing a mask. An Australian study concluded that cloth face masks may actually increase the risk of respiratory illness and viral infections (source:https://tinyurl.com/ssdralv).
Furthermore, original predictions were grossly inaccurate. Throughout this crisis, many daycare facilities have remained open, and some countries never shut down schools, affirming that schools are not negatively impacting health outcomes. One local preschool/daycare caters to children of parents who are considered "essential employees", working in highly infected areas (ie; hospitals, doctor offices, supermarkets). This school has not shown an outbreak in the 3 months that is has operated under these conditions.
Second, requiring masks or cloth face coverings and social distancing impedes schools in educating while causing psychological harm to students. Masks create a physical distraction to students and act as a barrier for teachers to effectively communicate and teach. Masks and social distancing will psychologically impact students, particularly younger children and those with special needs. These measures reinforce an unhealthy concept of isolation as well as a fear of others, the world, and germs. Without the ability to physically interact or see the faces of adults and their peers, the special needs programs in our schools, including speech and occupational therapy, will be unable to function. Research shows that the magnitude of the risk presented by social isolation is very similar in magnitude to that of obesity, smoking, lack of access to care, and physical inactivity (source: https://tinyurl.com/wpscd3d).
If the school system feels that it is their position to mandate medical advice, (that which it is not according to property rights) such as wearing a mask and contact tracing, then the schools should also be prepared for liability of those mandates. Health mandates come with risks and as previously stated, there are no studies concerning the long term psychological and physical effects of children wearing masks for long periods of time or over a long period of time. Some children could experience a seizure, choking, vomiting, or anaphylaxis and the teacher may not be aware of the early symptoms due to the child's face being hidden behind a mask. Children could also develop rashes or sores and they would go unnoticed.
Furthermore, the New England Journal of Medicine's May 21, 2020, Perspective states, "We know that wearing a mask outside healthcare facilities offers little if any, protection from infection" (source: https://tinyurl.com/y8e5dctf).
Third, re-outfitting schools so they can adhere to CDC guidelines will cause financial burdens to both schools and families at a time when both are already negatively affected by the economic shutdown. These measures will cause families who are unwilling to expose their children to these forms of social isolation to home school, potentially causing a job loss for a parent and reduced funding for schools.
Furthermore, the proposed hybrid model of schooling partially at home is not feasible for parents who need to return to work. This will lead to a financial situation from which schools may never recover while placing financial strains on families from a loss of income. Currently, lower township receives approximately $20,000 in funding per child, if they are enrolled in school. The funding would not be available if those students were homeschooled, which many parents in our community have already been considering. Additionally, many local teachers have already threatened to not return to school if the governor's guidelines will be mandated in the schools.
Clearly, current data does NOT merit the dramatic response being proposed for schools. And, the New Jersey Department of Public Health and the Office of the Governor have NOT confirmed and have been unable to produce ANY findings from the CDC to support the theory that (a) healthy people wearing cloth face coverings will prevent the spread of illness; (b) forced separation slows transmission; and (c) asymptomatic transmission is occurring. In other words, there is NO evidence that the CDC and the New Jersey Department of Public Health guidelines are based upon science or medical evidence. Thus, the CDC and the New Jersey Department of Public Health guidelines/considerations — on which the Governor and the New Jersey State Board of Education are basing their guidance — are founded on inconclusive assumptions with NO reputable peer-reviewed studies to support them.
There is simply no justification for mandating an unhealthy normal for all. It is my sincere hope that the children of Lower Township will return to school for face-to-face instruction with no hybrid models, no masks or cloth face coverings, and no social distancing. Lower township schools can increase cleaning/disinfecting/ventilating protocols and encourage hand washing to accommodate the small number of parents who have concerns about returning. In fact, UV filtration would be beneficial for our children to breathe clean air.
I encourage you to please take a few minutes to watch this important message from Peggy Hall, an educator of more than 30 years. Although Ms. Hall is based in California, she offers advice and facts that apply to all states:
Thank you in advance for your consideration and for protecting our children by not mandating costly and drastic measures that hurt children and impede learning.
Sincerely,
The concerned parents of Lower Township