Parental Alienation Is The Same As Child Abuse.
112
people have signed this petition.
Add your name now!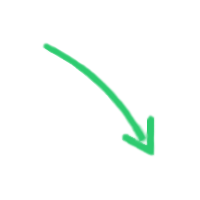 112

people

have signed.

Add your voice!
Maxine K.
signed just now
Adam B.
signed just now
I am a U.S. Air Force Desert Storm Veteran who currently serves in the U.S Air Force Reserves. Jaelen and Faith Edge are my children. They were alienated from me for almost eight years. During that time I got incarcerated FOR paying child support, mislead into supervised visitation, judicially robbed of my savings and courtroom alienated from my children. Jaelen and Faith Edge were later murdered due to Parental Alienation. I had only petitioned the Cobb County Superior Court of the State of Georgia for a divorce and regular visitation of my toddler daughter and autistic son.
Despite my best efforts to be a part of my children's lives, I ended being portrayed as a deadbeat dad who had deserted his children, did not pay child support and could not properly care for his autistic son without the help of a Parent Supervisor Service. Two years prior to my filing for a divorce (2007) my then wife (Marilyn Woody) had deserted our marriage because she and I could not agree on how best to rear my autistic son. She thought there was a magic cure for Autism and I did not want my son subjected to junk science experiments. I went to the court to protect my son from unproven alternative medicine experiments and to be able to continue my relationship with my two children. My daughter Faith was three years old and my son Jaelen was seven years old at the time. They were young and needed me in their lives.
Before I filed for a divorce I had spent regular quality time with both of my children. I did my best to give them a good active childhood. I maintained a military security clearance, attended college and worked during the day. I had never been accused of domestic violence, I had not been incarcerated and I had not needed supervision to be able to spend time with my children. Within the first year of divorce all of that changed. I first noticed that Marilyn was using the court to alienate me when she accused my fiancé children of sexual assault. The children were on five and six at the time. Marilyn filed the claim at Fulton County Family Court after claiming that my daughter Faith had been fondled by the two other toddlers. Faith would have been two or three years old when this supposedly happened. We challenged her claim in court. Marilyn was afraid that she was going to go to jail so, dropped her false charges in compromise I requested that Marilyn go to therapy. Marilyn agreed to therapy and thereafter filed a "protective order" against two toddlers. The Fulton County Family Court actually allowed her to enter a protective order against two toddlers that she had falsely accused of sexual assault. I knew that Marilyn had filed these complaints to ruin my relationship with my fiancé and prevent my children from coming to my home. A few months after that Marilyn went to Cobb County Family Court and filed a "Child Abandonment" warrant against me. Marilyn claimed that I had not paid child support. Although I had proof of payment before and after the Judge's Order I ended up getting incarcerated by Cobb Family Court Judge Bloom. I explained to the Judge that: I was in the middle of a divorce, child support had just been court ordered to be paid in February of 2007 but I had paid January and proceeding months of voluntary separation without need for an order. The Judge looked at the documents and realized that I had paid and then question why Marilyn was before her. She then turned to me and demanded that I sign up for "Child Support Enforcement." I asked the Judge, "Why do I need to sign up for Child Support Enforcement when I pay? She then subtracted the unordered January payment from the ordered February payment and said, "I find that you have not paid child support in 30 days, go with the Sherriff. I had not been under court order to pay during that time period. I ended up losing my new job because I could not report to work that next morning and had to tell my boss that I was incarcerated. Thereafter the state dropped their charges due to "insufficient evidence" after posting my mug shot on the internet. My perception of the legal system quickly changed. I realized then that nothing going forward would have anything to do with what was best for my children. I was now unemployed with excessive child support and an angry ex-wife that seemed to care less if I spent time with my children. I only wanted to move on with my life with my children in it.
The alienation seemed to get worst after these two false claims and court results. The legal system was now being used to attack me, deny my children the right to spend time with me and ruin my life.
My next court hearing with Marilyn brought about changes that seemed to be insurmountable. Her attorney mentioned and wielded the false molestation and child abandonment charges like a lumber jack in a forest of money trees. She presented her false disgust to the court as if I were a deadbeat who did not pay child support and failed to protect my daughter from sexual assault. The charges were dismissed by the state or dropped by her client for being false. Objection to the court didn't matter the Judge heard the false argument. By this time Marilyn had hired all the foolish people she could recruit and salted me at every facility that my children visited outside the court. The worst of the people used to validate her claims was Dr. Sakinah Rasheed. Dr. Rasheed claims to be a "relationship coach" but I guess for money she is also an expert on counseling children who have Autism and toddlers who were fondled by other toddlers. Before Dr. Rasheed had come to court I had never spoken to her or given her any permission to counsel my children. It seemed that Dr. Rasheed had been in "therapy" with my then four year old for a few months. I read one of her reports and was sure that Dr. Sakinah Rasheed was doing the bidding of her client not Psychiatry. Dr. Sakinah Rasheed recommended that I have supervised visitation for my children. Dr. Sakinah Rasheed made this recommendation without ever speaking to me or either of the toddlers that she accused in court. She just went to court bragged about her education and told the judge that my home was bad and that I was as danger to my children. Dr. Rasheed showed up time and time again with the same message even after the visitation service that she recommended told the court that there was nothing wrong with my home or me as a father. Dr. Sakinah Rasheed disagreed with the Supervisor and then told the court that the evaluator was incompetent and it would be a mistake to remove the supervised visitation requirement. The Supervisor had been performing her job for over 20 years.
Because of all the lies being thrown and the Judge wanting to believe what he was hearing; the hearing focus went from visitation to bad parenting and alienation. Just like Marilyn had used traditional biases to easily manipulate the Family Court, she was now manipulating the Superior Court. I did my best to cooperate with the ridiculousness of the court out of fear of more legal damage to my life. For example, I agreed to supervised visits for my son because my then attorney Edward Murray allowed Elizabeth Kuhn to vice me into it after she threatened to hold me in contempt of court for selling property that owned and maintained for years after Marilyn had deserted our marriage. The property should have not been in jeopardy in the first place because Marilyn had left me credit card debt, stole and used the home equity line of credit behind my back. Nevertheless I had only agreed to supervised visits with my son until I received "proper" training to care for an autistic child. Within a few weeks I got accepted to receive behavior modification instruction at Emory University Autism Center. Marilyn was supposed to bring Jaelen for this training. She did not. She called the center and cancelled the appointment. Then went back to court and claimed that I was not following the order of the court. My horrible attorney did not hold her in contempt. He did not even object to her attorney continuous presentation of false, dropped charges and now that. I knew at that moment that he did not care about me or my children. He allowed me to be incarceration under his watch and now I was being called a deadbeat liar who was not cooperating with the court. I just might as well had given E. Kuhn my attorney fees because they seemed to be working together to destroy me. My son was now alienated from me and required paid supervision. Marilyn would not even agree to allow her parents or my family to supervise visitations for Jaelen and me. I hired a new attorney.
Elizabeth Kuhn used the incarceration for child abandonment, the charge for molestation that was supposedly committed by another toddler, the fact that I gave property to my brother during a divorce and the supervised visitation for my autistic son to make me look like the worst parent ever to walk into a court room. I only deeded the property to my brother because I wanted to make sure that my daughter and autistic son would have a roof to live under if I died. I knew that he would do right by them even if their mother did not. After all I offered the property to her to manage and keep for them but she refused. She wanted me to lose everything and did not care about the future of our children. I ended up being reduced to income and servitude for my ex-wife and not my children. Marilyn's attorney claimed that Marilyn could not work due to her commitment to stay at home and care for my autistic son. She did not mention that Marilyn worked during our marriage and had plenty of willing family support on both sides of the children's family. Later Dr. Rasheed helped to make the condition of the court psychologically valid by explaining to the judge her bogus findings. She did not show in corroboration just her damaging opinion. The Judge then ordered that the lines of communication be opened between Marilyn and I. Dr. Rasheed denied allowing Marilyn and I to talk to each other. She then started trying to interpret legal doctrines in favor of Marilyn and contrary to my understanding of what was meant by them.
During this time E. Kuhn submitted multiple child support worksheets and requested multiple financial affidavits and discoveries in an effort to drive up my legal fees and frustrate me. She submitted child support worksheets to the court that she calculated based on my previous and not current income in an effort to secure more child support for her client. She claimed that her client was not working when her client was earning money. My child support ended up being set to over $600.00 per month even though I did not have a job to support that amount and was only receiving unemployment. I paid child support every month. I did not always have the full amount but I always paid something. I went to court to request downward modification with a new attorney. E. Kuhn told the Judge that I was willfully not paying child support and did not deserve a modification. I had laid off from my job in 2007-08 just like most of the country. A blind man could see that I could not afford to run back and forth to court, pay child support and $150.00 per hour supervised visits when my income was from unemployment payments. The judge minimally reduced the child support and did not remove the supervised visitation although Two Visitation Services had informed the Judge that I did not need supervision. I could only hire their services sporadically and therefore I called my children often but visited with them very little. Marilyn smiled at me in victory when our children were losing. The court was essentially allowing her to price me out of our children's lives.
E. Kuhn began to send messages to my new attorney in an attempt to corrode her confidence in me. She insulted the new attorney in email and frustrated me with frivolous filing after frivolous filing. It seemed that I was spending more time in court then I was seeing my children or looking for a job. Marilyn would not cooperate to allow me spend time with our children outside of a visitation service. I complained to the court that Marilyn was lying about not working, I complained that I could not afford supervised visits, I complained about parental alienation. My children lived less than twenty five miles from me and I was being prevented from spending time with them by the court, school and everything in between. I had gotten nothing but grief from the court when my reason for filing for a divorce was because of alienation. I lost everything and decided to look for work abroad. I needed to make money to be able to right the wrongs that Edward Murray allowed to happen and my attorney Marcy Millard was having a problem correcting.
Marilyn left the court on every visit with a smirk on her face, never followed the order of the court, never got held in contempt for not following the order of the court, and seemed to be encouraged by gender biased ridiculous court rulings to continue to destroy my relationship with our children.
A few months after application I was hired as a Vector Controller contractor and assigned to work with the U.S. Army Preventive Medicine / Veterinary Division. I went to Afghanistan in 2009 so that I could change my children and my circumstance in the court. I worked with America's kids on over thirty Forward Operations Bases in Afghanistan but I could not visit my own children at school or carry them to the zoo without a visitation service. During my time in Afghanistan my then Attorney Marcy Millard helped to curtail Elizabeth Kuhn frivolous filings. E. Kuhn went from filing crap for her client bogusly bouncing checks to saying that I could not file my children on my tax return even though E. Kuhn had claimed that her client did not work because of my son autism. It was harassment and insults that I believe drove my attorney to quit on me. Against my wishes Marcy Millard withdrew from my case and left me open to frivolous attacks before I could hire another attorney. E. Kuhn then directed her legal bullying directly to me while I worked in Afghanistan in service to the very soil that she walked on. The worse incident of her harassment caused me to lose custody of my children. Elizabeth Kuhn did this by filing an "Emergency" petition to modify visitation and child support. She filed this complaint less than two years after a previous order of the court had modified child support. Elizabeth Kuhn filed this complaint for the purpose of creating a false legal argument that she knew that I could not reasonably defend against without an attorney to represent me. Elizabeth Kuhn had previously emailed Marcy Millard to say that she knew that I was working in Afghanistan and agreed that she would not file complaints while I worked there. Whenever Marcy Millard withdrew from my case; E. Kuhn then filed the "Emergency child support and visitation modification" complaint and mailed it to a wrong address. The premise of E. Kuhn complaint was that I was in contempt of court for non-payment of child support and arrears. E. Kuhn claimed that I had over $25,000.00 in two bank accounts but did not pay my arrearage in a lump sum. There is no law that said that I had to pay a lump sum for arrears. Secondly the Judge ordered that I pay $100.00 above my child support fee after reducing my child support not even a year before I found employment. I paid what the Judge had ordered me to pay, how he ordered me to pay and when he ordered me to pay. I had paid child support in full and had not missed any payment. E. Kuhn went before a Superior Court Judge and lied. She told the judge that I had not paid child support or arrears to get judgments against me that allowed her to strip me of my right to visit with my children, garnish my bank accounts and wage.
I was never notified of E. Kuhn's petition. E. Kuhn purposely sabotaged my ability to know about the Emergency Petition by mailing her complaint to an address that I had not lived at for two years. E. Kuhn and her client had copies of old bank statements and over twenty-four bank drafted child support checks that her client had cashed. All those documents had my correct address on them. E. Kuhn found that Marcy Millard failed to update my address with the "court" and she used this to commit fraud and disenfranchise me. Despite the fact that non-payment of child support was the crux of her argument, the address on those checks, the frequency of payment, the value of the checks nor the fact that the court had NO certificate of service to hear the complaint was somehow an insignificant factor in the court's decision to allow that CROOK to rob me. I later found that E. Kuhn filed her complaint with the court and then held her complaint for weeks before mailing it to the wrong address. I guess she wanted to make sure that I would not have time to respond to her fraud even if I had received the notice in Afghanistan. SHAME, SHAME, SHAME.
I was left in debt, financial ruin and stripped of my parental rights while in a war zone. I filed an Attorney ethics complaint against E. Kuhn with the Georgia BAR. In my complaint I told the Ethics board that a simple divorce has turned into a seven year "custody" battle in which I was stripped of my parental rights, incarcerated, robbed of my money and made out to be a deadbeat when all I ever asked for was a reasonable child support and regular access to spend time with my children. I cited instance after instance of legal harassment in which the court held hearings that had no certificate of service and questionable attorney ethics. I asked the attorney ethics board for attorney discipline up to disbarment of E. Kuhn. In response to my BAR complaint E. Kuhn colleague Alexander Hait said that I intended to bring embarrassment to his office and I often misrepresent myself because I used the term " deployed to Afghanistan" in my complaint. A. Hait then attached face book photos of me posing in front of an Army Special Forces mural and presented the photos to the BAR board to imply that I claimed to be a Green Beret. I never made such a claim. In fact my complaint said that "I am a civilian contractor deployed to Afghanistan…working with the U.S Army…" Everyone who had ever been to that particular base took photos in front of those murals in fact a soldier had taken the photo's that he had taken off of my face book page and attached to his filing. More importantly Alexander Hait implied that Military Veteran's serving the military in a civilian capacity can't be deployed or use the term. He then told his BAR colleagues that E. Kuhn was pregnant during the time she filed the complaint and I got caught holding the "GOODY BAG". I assumed E. Kuhn hormones was the reason E. Kuhn decided it would be better to abuse the legal system to rob me of the money that he referred to as a "Goody Bag".E. Kuhn in her pregnant state used my address and social security number to garnish my bank account while I did my best to protect soldiers from vector borne illnesses, filled sand bags, convoyed through Afghanistan, flew on helicopters over Afghanistan, dodged incoming rockets on Fire Bases in Afghanistan, slept in metal cargo shipping containers or vinyl tents in the Afghan sand storms, smoldering summer heat, and bitter cold winters. People like Alexander Hait and E. Kuhn only know how to bend the truth to break a lie. She had my correct address and just did not use it to notify me. I guarantee you neither of them has been to Salerno, Kandahar, Bagram, Baylough, Mizan, Deh Aghan, Four Corners, Gardez PRT, Lightning, Cobra, Thunder, Robinson, Bastian, TK, M. Sharif, Lagman, and Colat. Cimic, J. Bad, Chapman, Zerok, Zormat, Jaji Herrera or seen the inside of a CH-47, MRAP, consumed a military MRE or made a choice between drinking water or taking a bath for a day.
Flags, "Support Veterans" t-shirts and bumper stickers are purchased every day by people who do not love this country or have respect for Veterans. Alexander was comfortable enough to question my military service, my character and then use the term "Goody Bag" with a professional ethics board. I dare to say that Georgia BAR was the formality to a crock. Alexander Hait insulted all Veterans when he questioned my service to this nation. I have a court document that validates and says that fraud and parental alienation was committed on the court. E. Kuhn was not disciplined by the Georgia BAR for fraud or apparent ethics violations that allowed and encouraged this alienation that ultimately caused my children their lives.
Although the Georgia "Bogus" BAR did not agree that E. Kuhn had committed fraud on the court. The Cobb Superior court restored the previous order of the court because they were not given all of the details at the original hearing that I was not notified of and did not show to court for. The Superior court agreed that there was a miscarriage of justice due to misleading the court. The judge reversed the order to restore my money and visitation rights as was defined under the previous order. Within hours of the Superior Court reversing their purposeful act E. Kuhn went to the Appellate Court and filed an appeal. The Appellate court refused the hearing but gave it to the Georgia Supreme Court. The Georgia Supreme court upheld E. Kuhn's fraud after essentially saying that "I" should have changed my address with the court to Afghanistan. Yes… Once again the Georgia court protected their BAR credentialed crook and covered up their mess. After that I learned that a complaint based on the premise of a lie does not matter to the court and civilians that work in war zones have no protection from BAR certified liars. E. Kuhn did not represent Marilyn after the BAR filing and the Supreme Court case.
I went back to court in 2012 to ask for modification of visitation and child support. E. Kuhn was at court with her new client and was not there to represent Marilyn. The Presiding Judge reduced my child support obligation and changed my visitation time from supervised to unsupervised with no hindrances to visitation. This would have been the first time in seven years that I felt that the Judge had heard my plead. I was glad to know that I could once again spend time with my children. However I was only able to exercise three or four visits before Marilyn emailed me to say that her JOB was transferring her to Arizona and my children were going with her. She then asked my attorney to send all correspondence to E. Kuhn. Marilyn had lied to the court the entire time about not having a job. I responded to the email as soon as I read it. I went to get my children for a few hours to help them with home work. Faith and Jaelen were so excited to see me that day. We went to the park to study the animals and plants there. Thereafter my daughter left her tablet with me to reinstall the Skype and text apps that had been deleted by her mom. The next day I was to pick them up for their first overnight visit in six years. I went to get my children and Marilyn's sister smugly answered the door to say, "Go visit your children at their home they don't live here!" I asked, "What?" Where do they live? She says, "Arizona" and then closed the door in my face. I called the police. The Cobb county police first refused to take a statement after telling me to go back to court. I told the officer I have a direction from the court for police to make a complaint for the Judge. I then gave the officer the court document. The police did not issue an amber alert although I asked for one. Marilyn stayed hidden away in Arizona for more than eight months before accepting "CERTIFICATE OF SERVICE" from the court.
On September 11, 2013, Cobb County Superior Court finally admitted that Marilyn Kay Woody-Edge was practicing Parental Alienation. Marilyn Kay Woody-Edge was found in contempt of court after kidnapping our children, taking them out of the state of Georgia and hiding them away in Scottsdale Arizona. Because of the terrorist activities of September 11th, the judge took a moment of silence to honor and remember the tragic event. Despite the bias the court had toward me; I was proud to stand in silence not just for 9/11 victims but for all those who served this nation before and after the tragedy. Thereafter Judge Leonard recognized that this was his second hearing with Marilyn and me. However, this hearing was contempt for not following the order not for Kidnapping. The Judge knew Marilyn had kidnapped the children although she claimed life circumstance changes and tried to water down the incident. Because Marilyn had taken the children away shortly after my Lawyer worked to get unsupervised visits; I asked for visitation or custody modification. Judge Robert D. Leonard, III, heard evidence that E. Kuhn and Edward Murray had suppressed in the matter since the first hearing. I told the judge everything that Edward Murray and Elizabeth Kuhn had known since the first hearing. I told the Judge about Marilyn's affinity for trying to find a cure for autism by experimenting on my son with alternative treatments. I explained to him that I never agreed with her doing those things to him but she had gone behind my back and used his court to continue to treat my son this way. I showed the Judge Marilyn's internet post(s) to autism alternative treatment groups in which she explained to members that she shocked Jaelen with some type of electrical device, forced him to eat charcoal, and allowed alternative medicine practitioners to connect IV's to him in an effort to cure his autism. Marilyn even admitted to her friends that she was doing these things behind my back because I would not agree.
I told the judge that I had been incarcerated on a false child abandonment charge made by Marilyn before my divorce was finalized. I told him the charges were dropped but the Family Court posted their charge and my mug shot on the internet causing me to lose my job and making it difficult for me to find employment without explaining the mug shot and charges. I told the judge that Marilyn had complicated every visitation that she participated in, to the point of canceling Emory University autism training appointments in an effort to keep me on paid supervised visitation. I told him that I had been purposely priced out of my children's lives because I did not have a job and could not afford to pay for supervised visitations due to Marilyn's efforts to destroy me financially. I told the Judge that I made attempts to see my children outside of paid services but was denied every requests for an alternate supervisor to include Marilyn's on mother and father. I told the judge that I had been prevented from participating in activities (school, sports, church, birthdays, entertainment, etc.) of their lives because administrators were told that I was not to visit my children at their place of business. I told him that I celebrated Christmas with my children in March of 2008 because Marilyn refused to follow the order of the court. I told him that during Skype communication, my children could not tell me that they loved or missed me without looking off camera for approval. I told him that my children deserved to spend time with me as they did before their mom started treating us that way. I told the Judge that my own mother and father have been excluded from my children's lives. I told him that I would have never treated Marilyn, Marilyn's family or my children that way. I told him that my children deserve to have relationships with both sides of their family. I told him the truth.
Judge Robert D. Leonard, III said that this was the worst case of Parental Alienation that he had ever seen. He then only gave me temporary custody of our children. Against my Attorney Marian Weeks plead for incarceration the Judge ordered Marilyn Kay Woody-Edge to go unsupervised back to Arizona to retrieve our children. Marilyn had already ignored this Judges previous order and was before him for contempt. His jurisdiction did not extend to Arizona because he did not choose any civil authority or state agencies in Arizona to help keep my children safe. He sent Marilyn instead of me. Marilyn yelled her disagreement at the Judge decision to give me Temporary Custody before storming out of his courtroom. The Judge did not do anything about her disrespecting his court. He instead instructed Marilyn's attorney to inform her of his final instruction. Judge Leonard, III left my children with no protection and did not give me the authority to protect Jaelen and Faith Edge. He called her an abuser by his bench actions and acknowledgment of Parental Alienation. He then sent that abuser to retrieve children. My attorney pleaded with the Judge to incarcerate Marilyn. The Judge refused.
Marilyn texted me on September 13, 2013 to say that she was on her way to bring the children back to me in Atlanta, Georgia. I was excited to think that she finally understood that the law also applied to her. I went right out and purchased everything that I thought my children would need for school and comfort. I decorated their bedrooms in their favorite colors. School had already started so I visited the schools to get them registered. I / we were very excited at the thought of seeing them every day. Sometime on Saturday, September 14, 2013, Marilyn Kay Woody promised my children that she was going to carry them to Disney World. Marilyn then drove our children from Scottsdale, Arizona to a hotel in Orange County, California where she poisoned, beat, drowned, and MURDERED both of my Children. The Atlanta Police Department knocked on my door to give me the news.
I checked myself into the VA mental ward. I finally knew what the bottom of my bucket looked and felt like. I wrote their obituary in tears while I tried to pull myself together and prepared to bury my children. They were finally coming home. I finally had full custody of them.
A court official has since said that "it would have happened anyway." I assume that this belief is what allows him to sleep at night knowing that he did not do his job. I often wonder what brand of human rights or justice allows children to be senselessly murdered. Negligence in a court room should apply to Judges and attorneys the same as it does to every other professional. Jaelen and Faith were innocent victims. They did not have any legal protection from Parental Alienation. Those who claimed to be doing what was best for my children were doing what was best for them or encouraging conflict to garnish more attorney and court fees.
The U.S. Constitution guarantees Children the same rights as everyone else. A Judges responsibility should be to make sure that children's rights are honored by attorneys and parents. Parental Alienation is domestic violence, is the same as child abuse and often ends in murder. Family and Superior Courts Judges and attorneys are miserably failing children and their families by encouraging and fostering false arguments that are contradictory to the sovereign and constitutional laws of this country. For example human being ownership has long been proven wrong. However E. Kuhn and attorneys like her often assign a percentage of parentage to custodial and noncustodial parents in an effort to encourage arguments due to false notions of importance and child ownership. No one can own a human being or should be assigned a percentage of parentage. A child is a blessing to a parent and the court should remind them of that both parents are in the child's life to help the child achieve 100% independence and allow him or her to set their own life path to happiness and freedom. The Constitution implies that right to everyone.
The intent of this petition is to refocus the values of the Family and Superior Courts to do "What is best for children." We the people need to remind the Federal and State lawmakers of who enforces the rights set forth in the U.S. Constitution. Only then will this fiasco of a legal system where Attorneys who run amuck encouraging false conflict and robbing families while Judges make false jurisdictional decisions be held accountable for their actions. Our country and its families are under attack. Emotional exploitation of parents over their children should not have a place in deciding what is best for children or who is best to rear a child. I intend to ask lawmakers to introduce legislation that will make it illegal for court proceeding to continue if a parent complains about parental alienation. I believe that at any point during a custody proceeding if a parent says that he or she is being alienated from a child, the presiding Judge should STOP all proceedings and order both parents to therapy without the influence of an attorney. Secondly, an attorney should not benefit from an alienator's abuse of the court during or after the fact. I believe that all legal professionals who work in the "Divorce Industry" should be required to attend regular training concerning recognition of Parental Alienation. Lastly, no Judge or attorney should enjoy legal immunity from prosecution when s/he fails to protects a child's constitutional and implied rights. Sign my petition to help prevent another child from losing his or her life to Parental Alienation.
Note: Reproduction, copying, or redistribution of materials on the Mark Edge's Stop Parental Alienation Petition for commercial purposes is prohibited without the express written permission of Mark Edge. Any use, reproduction, or distribution of material on this petition which constitutes the personal information, property, or photograph or other depiction of any particular person featured may also be subject to state and federal privacy and other laws requiring the specific written consent of the individual or petitioner. To obtain permission to copy portions of this petition please send email to jaelenandfaithedgememorialfund@gmail.com and provide the following information in the body of the email:

* the content you wish to use;

* where, when and how it will be used (for example, a seminar, newsletter or news article);

* where and how copies will be distributed and to what audience;

* how many copies will be produced and distributed;

* what other materials will be associated with the Petition; and

* your name, title, company, address, email address and phone number.

We will evaluate and respond to your request as soon as possible. Mark Edge reserves the right to refuse permission to copy, distribute, broadcast, or publish any of this material, including text and images on other social media or blogs.
Stop Family and Superior Courts from ignoring the existence of Parental Alienation during divorce and visitation proceedings. Parental Alienation emotionally destroys children, ruins child-parent relationships and often ends in murder.