Pardon innocent young man from 38 years in prison
34
people have signed this petition.
Add your name now!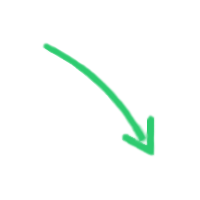 34

people

have signed.

Add your voice!
Maxine K.
signed just now
Adam B.
signed just now
This petition is important becauseAnthony James McNab was railroaded by the Florida judicial system because the principal rule theory a (term used by the criminal judicial system) has caused him to be implicated even though he was totally unaware of the co-defendants Alvin Walker and Ainsley Ferguson's intentions. Anthony had only given the assailants a ride because they told him they wanted to pick up some girls. He found out two weeks later that they had committed a crime when he himself was arrested. The principal rule theory states a person who did not physically take part in a crime is just as guilty as those who actually committed the offence. On April 24, 2011, co-defendant Ainsley Ferguson, Jr. called and asked Anthony to take him and a friend by the name of Alvin Walker (who were the co- defendants in the case) to pick up some girls on the night in question. Anthony borrowed his grandmother's car, picked upboth Ferguson and Walker who directed him to Las Olas, Fort Lauderdale Florida. On arrival to their destination, Ferguson told Anthony he and Walker were going to "check to see if the girls were there" and he should give them a few minutes. Shortly after, Ainsley Ferguson came back to the car and told Anthony to drive becausesomebody just tried to rob him. Anthony asked him where was his friend Walker and he told him he was with the girls. Anthony drove away dropped Ferguson off and then went home. Ferguson made no mention of what occurred outside of the car to Anthony on the ride home or in the days following. It wasn't until May 3, 2011 when he was arrested by the police that Anthony found out that a crime was committed by Ferguson and Walker the previous month. Anthony was charged withArmed robbery, Carjacking with a Firearm, Criminal Conspiracy, and Aggravated Battery with a Deadly Weapon, the same crime as the two co- defendants, because he told the arresting officer that co-defendant Ainsley Ferguson asked him for a ride to take him and a friend "to pick up some girls"., but, he was totally unaware of their intention of committing a crime.
Anthony James McNab was a 22 year old college student, on a soccer scholarship, with the hopes of studying criminal justice as a career, and dreamed of playing professional soccer for the United States.Unfortunatelythose dreams have been shattered as he is now serving 38 concurrent years in prison because there was another robbery involving both Alvin Walker and Ainsley Ferguson; (Anthony was not with them when they committed the second robbery). However, Anthony was re-arrested on November 6, 2012, one year and six months later after co-defendant Alvin Walker changed his statement to implicate Anthony in the second robbery. Anthony was found guilty in the first case because of the principal rule theory and was looking at 30 years to life. Based on fear and the verdict of the first case Anthony accepted a plea on the second case which was still pending as the prosecutor was going to go for life if he went to trial. There was proof of his whereabouts on the night the second robbery was committed that is still hanging and was not used because there was no trial. Anthony has never been in trouble with the law, or gave any trouble at home, school, or in the community. He enjoys playing soccer, attending church, and giving to the needy whenever possible. Anthony does not have the street smarts as these men but was labeled as the "mastermind" of the crime by the prosecutor because, "He is the one attending college". Anthony had no knowledge of these men prior felonies instead, had encouraged Ferguson to enroll in college to further his education. We his family will not give up on him because we know he is innocent. We believe that the prosecutor and the police officers did not administer due diligence to investigate and prosecute the case. The judge was prejudicial by not properly instructing the jury of Anthony's rights during the trial, prejudicial in releasing one of the jurors allowing only five to come back with the verdict instead of having six jurors which is required by Florida law, and her rulings throughout the case were flawed as she would over rule on the defense but, allow for the prosecutor. This is the same judge (Cynthia Imperato) who was recently charged and convicted for DUIin West Palm Beach Florida. The family now wonders if her judgment was impaired as she presided over the case.
We are asking forareview of the case and the "the principal rule theory" in the State of Florida because it is destroying the lives of innocent black men and women. The victim did not identify Anthony as one of her assailants; neither were there any other witness to say they saw him committing the crimes, no DNA evidence inside or outside the victim's car, no gun or, finger prints linking him to the crimes. Anthony was charged with carjacking with a firearm and criminal conspiracy therefore, he is being charged twice for the same crime. Absolutely no physical evidence were submitted during the trial; Only the statement of co-defendant Alvin Walker that changed many times on the witness stand after much coaxing from his counsel; he told the court Anthony gave him and Ferguson guns to hold up the victim. Anthony's family are asking people to support this petition because we want him to be pardoned as the only error he made that fateful evening was to have left his home not knowing that Walker and Ferguson had criminal intentions. Also for legislators to review and overturn the "Principal Rule Theory" which is destroying innocent lives such as Anthony McNab who are innocent, have no prior convictions, yet are given longer prison sentences due to the principal rule. Please hold police officers and prosecutors accountable for their actions when they use plea deals with habitual offenders to get false information to try and convict someone who has never committed a crime. Please stop the police from using theories and stereotyping Black people to close their case instead of finding facts, please stop police brutality which force and encourages false confessions. Both defendants were given much lesser sentences. Ainsley Ferguson was sentenced to life in prison yet; he was on the streets for over a year as an informant for the Fort Lauderdale police department until he was rearrested in 2013 for giving false information about Anthony's mother and brother. The report was aired November 6, 2013, on WPLG Local 10 news. Please, please, please, review and Pardon Anthony James McNab.