Change Property Management in Parc Reston
13
people have signed this petition.
Add your name now!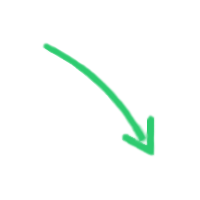 13

people

have signed.

Add your voice!
Maxine K.
signed just now
Adam B.
signed just now
The goal of this petition is to replace the existing property management company (Legum & Norman) that manages the units at Parc Reston and replace it with another company that more effectively meets the needs of owners and renters in the community.
The most recent property management issue has been Legum & Norman's handling of the balcony project. Approximately 2 years ago, the property management company sent out a notice to many owners informing them not to walk out on their balconies because they were "structurally unsound." Despite the hazard of many of these balconies, the property management company has not been able to resolve this issue in a timely manner, putting many owners and their tenants at risk. After speaking with the property manager, she stated that the permitting process takes awhile and that it would take 40 weeks from the day the permits are approved for the project to be completed. So in other words, this project will most likely take 3 years to complete. This does not sound like a pressing issue for them.
I inspected the balcony at my place and the wood was squishy to the touch and was literally falling apart in chunks by simply applying pressure with my hand. This is definitely a hazard that needs to be addressed, yet nothing is being done. To make matters worse, the balconies that they did "fix" were not completed fully. Instead of properly putting plastic siding around the balcony posts and restoring them to their original aesthetic and structural quality, they just decided to paint them beige.
The list goes on with this company..
I have had countless issues with exterior drainage, interior flooding, snow/ice removal, and the customer service that Legum & Norman provides. The most disconcerting thing is that it takes the company very long to act on serious hazards. For instance, I had a problem with my bottom unit where the patio would get flooded and water would pool near the foundation of the building instead of being redirected away from the building. It took me 2 years of constantly harassing the property management company to fix the gutter with no luck. I ultimately contacted the president of the board and within a month or so the problem was finally resolved.
Snow removal is definitely another issue that this management company just cannot seem to get right. It took Legum & Norman a few days before they even started to plow the snow for the big 2016 snow storm.. I personally shoveled out 5 people's cars that weekend.
And here's the thing.. the inadequate response and poor overall management of the community is not a financial issue. The condo association has sufficient funds to carry out its duties in a reasonable timeframe, but they just cannot manage this community effectively.
The cherry on top has been having the luxury to deal with the property management staff. The lack of communication to both renters and owners, coupled with poor customer service, has made a bad situation even worse. It is imperative for property management to let the residents know about major hazardous issues in the community (balcony project for example). Legum & Norman also needs to understand that they work for us, the owners and the renters, not the other way around. Charging renters large sums of money for lost parking passes (which is just construction paper) and making federal cases about minor administrative tasks is not acceptable.
IT IS TIME FOR A CHANGE!!
I am sending out this petition to see if others in the community (both renters and owners) are as aggravated as I am and are looking for a change in property management. We are trying to get 500 signatures so that we can bring this to the attention of the board and hire new people who can better manage our community! Owners and renters- please sign this petition and write about your experience with property management and areas of improvement. Also, be sure to share this with your neighbors, as they may have similar concerns.
With your support, I am confident that we can find a more responsible and competent group to manage our community and we can live more comfortable and happier lives in Parc Reston!
Thank you!