Change the Canadian government's response to the Syrian refugee crisis
1265
signers.
Add your name now!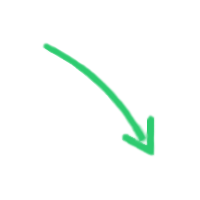 1265

signers.

Almost there!

Add your voice!
Maxine K.
signed just now
Adam B.
signed just now
The widely circulated image of a 3-year-old Syrian boy lying face down on a Turkish beach broke hearts around the world last week. Many Canadians, parents of young children, and others, could not hold back their tears as the image appeared on the screen of their phone or computer, at home or at work.

While the scale of the Syrian refugee crisis has been in the news for a while, the gut-wrenching image put a human face on the tragedy, and many of us were finally shaken enough to act. Such is human nature, for better or worse.
The signatories of this letter are not partisan and are not associated with any lobby or interest group. We reside in many different provinces and plan to vote for different political parties in the upcoming election. We do not all share the same social, economic and political priorities. Some of us are religious and others are not. We have many different ethnic backgrounds. Some of us are conservatives, some are liberals, and some are social-democrats. Some of us even wish we had a separate, French-speaking country.
But today we are united in our desire to see Canada take immediate, decisive action on the Syrian refugee crisis and propose a bold and inspiring approach. The status quo is no longer tolerable.
We have the means to do it. Canada is a rich, vast country with a diverse population and a tradition of generosity. The last few years have been especially prosperous, allowing the federal government to lower taxes and generate a surplus. Economic times may be harder now that oil prices have fallen, but we are still among the wealthiest people on the planet. We believe such privilege comes with responsibility.
The Syrian refugee crisis waded into the election campaign last week, allowing each party to state or repeat its promises on the subject. Some are admittedly better than others.
But we are not petitioning political parties. We do not care about promises that may or may not be honored in the weeks and months following the October 19 election. By then many more children will have died because of the inaction of Western countries, including our own.
We are asking the current Canadian government to act immediately -- before the election -- and announce a radical change in our approach to the Syrian refugee crisis. It is possible. Some countries -- such as Germany and Sweden -- are showing the way.
We do not want a technical policy adjustment. We are asking for a paradigm shift dictated by necessity. We want to see Canada drop its defensive stance and offer asylum to 40, 50 or 60 thousand refugees in the next year, and we want our government to materially assist these people. Private sponsorship is not enough. We want something bold that will make young and not-so-young Canadians hold their heads high. Because it's the right thing to do. We have the means to do it. And, in time, we believe we will be richer because of it.
Our message to Mr. Harper is simple: impress us. Do something that will make us proud. Something that we will remember. Something that will distract us from the ambient cynicism and demonstrate that politicians and election campaigns can alter the course of people's lives. Something that will cause us to believe that a three-year-old boy did not drown in vain as his family was trying to make its way to Canada. Something that will show we noticed, we were moved, and we acted.