Petición para solicitar señales de tráfico/Request for traffic signs for International College Spain
354
people have signed this petition.
Add your name now!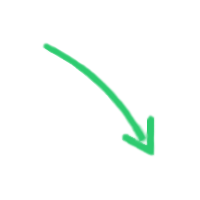 354

people

have signed.

Add your voice!
Maxine K.
signed just now
Adam B.
signed just now
(To read the English version, please scroll down.)
Estimados Señores:
El día 17 de diciembre de 2021 en las horas de la entrada al colegio, un estudiante de International College Spain (ICS) fue atropellado por un coche mientras cruzaba el paso de zebra para atravesar Camino Nuevo y poder acceder al colegio. Afortunadamente, el estudiante no fue gravemente lesionado. Un informe policial ya fue presentado.
En la comunidad de padres de ICS estamos muy preocupados ya que esta no es la primera vez que un miembro de ICS ha experimentado un muy preocupante incidente de tráfico cerca a las entradas del colegio.
En nombre de la comunidad de padres y estudiantes de International College Spain, respetuosamente queremos solicitar al Ayuntamiento de Alcobendas y a la Policía de Alcobendas que por favor instalen señales claras y parpadeantes que indiquen un cruce escolar. La ubicación de las señales debe incluir:
Camino Nuevo, donde se cruza con Vereda Norte
Paseo del Conde de los Gaitanes, donde se cruza con Vereda Norte
Cuesta de la Sierra, donde se encuentra una de las entradas a ICS
y la instalación de una cebra para cruce peatonal en Paseo del Conde de los Gaitanes cerca de la entrada al colegio en Vereda Norte.
También nos gustaría solicitar que la administración de ICS pueda contratar un guardia de cruce escolar para ubicarse en el cruce peatonal de Camino Nuevo, entre Vereda Norte y Cuesta de la Sierra durante las horas de entrada y salida del colegio (a las 8:30-9:00 y a las 15:45-16:30) .
Nosotros, quienes firmamos esta carta, sinceramente imploramos que la Ciudad de Alcobendas al igual que la Policía de Alcobendas tenga en cuenta nuestra solicitud e implemente estas medidas lo antes posible para asegurarnos que ningún otro estudiante o miembro de ICS sea lesionado al entrar o salir de International College Spain.
Dear Sirs:
On December 17th during the morning school drop off routine a student at International College Spain was hit by a car while walking on the zebra crossing on Camino Nuevo in order to access the school entrance. Thankfully, the student was not badly injured. A police report was filed.
Our concern as a united parent community is that this is not the first incident where a member of the ICS school community experienced a very worrying traffic incident near entrances to the International College Spain.
On behalf of the parent and student community at International College Spain, we respectfully request that the Ayuntamiento de Alcobendas and the Alcobendas Police Department install clear flashing signs indicating a school crossing. The locations for the signs should include:
the school zone below International College Spain near Camino Nuevo with the cross street of Vereda Norte,
on Cuesta de la Sierra near the school entrance
above ICS on Paseo del Conde de los Gaitanes and Vereda Norte,
and for more safety in crossing this busy road, we would like to request the installation of a zebra crossing near the Vereda Norte entrance on Paseo del Conde de los Gaitanes.
Also, we have recommended that our school administration be able to employ a school crossing guard on the crosswalk located on Camino Nuevo between Vereda Norte and the Cuesta de la Sierra during morning drop off (8:30AM-9:00AM) and afternoon pick up (3:45PM-4:30PM) times.
We, the undersigned, sincerely implore the Alcobendas City Hall and the local Alcobendas Police to implement the above actions as soon as possible to ensure no other students or ICS family members are injured while entering or leaving the International College Spain school campus.