Panetiki Island (The Outpost), Leigh: Buoys requested for safety of those in the water.
124
people have signed this petition.
Add your name now!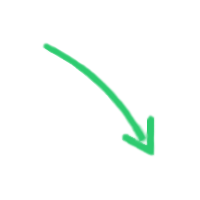 124

people

have signed.

Add your voice!
Maxine K.
signed just now
Adam B.
signed just now
UPDATE 10/Sept/2013
Hi there.. <?: prefix = o ns = "urn:schemas-microsoft-com:office:office" /><?xml:namespace prefix = o />
The outcome ofthis petition mentioned, was that the harbor master is not keen at all on setting these buoys up, as they need to be maintained and looked after:-P,
But they did agree upon setting up some signs at different wharfs that warn boaties about dangerous areas, where divers/swimmers etc could be on a frequent basis.
MNZ didn't do much at all with the whole accident issue I had 2.5 years ago, but here is the newest publication from them on boat safety.. (On page 10-11 there is a big section on their recommendations on how to be safe in the water.. )
http://www.maritimenz.govt.nz/Publications-and-forms/Lookout/Lookout.asp
I think it is good they finally realize that there are other than boats in the water that boaties need to be careful about and that they are giving good advice on how to be safe.
Only thing I think they have really messed up is the picture with the boat and the spearfisher underneath, having a 50m distance written on it. That will be what people will remember when seeing this.. -And not the: Dive flag = 5knots in a radius of 200m law as they are preaching all the time..
I know it is supposed to explain that divers/swimmers/spearfishers are not always directly beneath the flag, but can be up to 50 away from it (or more)
If they wanted to have this 50m boundary stated then I recon there should have been another incoming boat on the same picture, with the boundary of 200m attached with a 5knots MAX written next to it.
If you think something should be done with this article when please feel free to write a letter to MNZ(enquiries@maritimenz.govt.nz or at http://www.maritimenz.govt.nz/Contact-us/Customer-feedback.asp) and mention this or other concerns you may have with their first article 100% incorporating people in the water.
I am not able to do more due to my current/past involvement, but think it should be "black and white" in an article when it comes to safety!
**********************************
I will still try and push to get a safer area at Panetiki island where the accident happened as I do not think a sign at the wharfwill help much, so please sign the petition if you haven't done so yet.
I will update later...
******************************
Original post:
Hi people
As most people know I was run over by a boat at The Outpost (Panetiki Island) Leigh two years ago when spearfishing 5-7m off the rocks. This accident resulted in a broken arm from the propeller and issues with my arm since. Maritime is still working on this case and I want to propose to them (and the Aucklandharbour master) some changes to the areaaround Panetiki Island to ensure future accidents like mine are avoided! As this is an area that is used by many different people such as scuba divers, scuba schools, swimmers, fishermen from boats and spearos, there have been many close calls involving boats and people in the water over the years.
Therefore I would like to propose the solution that will require the council/harbour masteroperating in that area to set up three (maybe four) buoys, 50 meters from the rocks around the island, indicating that all boat traffic must stay on seaside of these. Boats are still allowed to move at low speed into this area to anchor up etc, but have to do this in the shortest route as possible from the 50m mark (also when leaving).
A bigposter should also be added at the Leigh wharf to inform people entering the water of the issues at this spot.
Here is a picture of what I had in mind - red marks are the buoys at 50m from the rocks.
Follow link:https://www.facebook.com/media/set/?set=a.10151607362837429.1073741825.653017428&type=1&l=e258d28c3a
I would like as many people as possible who are interested in a safer future at this spot to put their electronic signature (name and email address), which I will then present to Maritime andAklharbour master hoping they realise the need/ demand of safer shared marine areas and will approve it.
If needed (due to "cost" issues) then I will be keen to do the work setting up the buoys et cetera. Hopefully others will also want to lend a hand to keep an eye on these buoys when visiting this spot, and check if repairs are needed.
Please forward this petition to anyone that may have an interest in this becoming a reality.
Thanks Ulrik Pedersen
Links