Probation/parole voters rights restored
11
people have signed this petition.
Add your name now!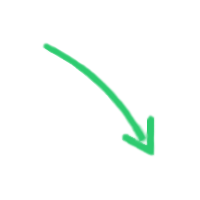 11

people

have signed.

Add your voice!
Maxine K.
signed just now
Adam B.
signed just now
Are you on probation or parole? Do you work? Do you pay taxes? Who decides how much taxes you pay? Voters, that's who. Tell me why I am good enough to be on the streets, working, paying our government, but I'm not good enough to have a say so in who runs our government. And here's the catch 22. If there is a proposition to have my voting rights restored, would I (being on paper and all) be able to vote on that proposition? No. That's why I plan to petition to have voting rights restored to all citizens who are not currently incarcerated. Forty-eight states prohibit current inmates from voting, 36 keep parolees from the polls, 31 exclude probationers, and only two — Vermont and Maine — allow inmates to vote, according to the Sentencing Project, a liberal advocacy group in Washington, D.C.
The 14th Amendment permits states to deny the vote "for participation in rebellion, or other crime." And it can be argued that prisoners should not vote; after all, the purpose of prison is to deny freedom. But with ex-cons, the argument shifts. Alabama Republican Party Chairman, Marty Connors stated a bold truth: "As frank as I can be," he said, "we're opposed to [restoring voting rights] because felons don't tend to vote Republican." He is right: People with low incomes, low education or minority status -- all benchmarks of convict populations -- vote Democratic 65 to 90 percent of the time. We should be finding ways to get more voters to the polls, not looking for excuses to keep them away. So instead of prohibiting felons from voting, let's require them to do it. That way, they will continue to repay their debt to society, long after they walk out of prison. Please help support the cause by signing this petition.
Sponsor
James Oglesby jamesandmaxine@att.net
Links
http://www.hiphopcaucus.org/respectmyvote/know-your-rights http://www.straightdope.com/columns/read/1789/why-cant-felons-vote http://www.aclu.org/pdfs/votingrights/vec/mo_voter_empowerment.pdf http://www.time.com/time/nation/article/0,8599,1553510,00.html http://www.apaintl.org/content/2008_tr_pdf/RestoringtheRightto%20ote.pdf http://felonvoting.procon.org/viewresource.aspresourceID=286