Stop the Killing at JBS Slaughterhouse
28
people have signed this petition.
Add your name now!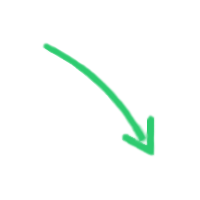 28

people

have signed.

Add your voice!
Maxine K.
signed just now
Adam B.
signed just now
Just 15 minutes west of downtown Phoenix lies JBS Slaughterhouse, a multi-national corporation. They kill thousands of animals a day in Phoenix, are polluting the environment, and endangering the lives of people -- including consumers, residents, and their workers.
These innocent animals DO NOT want to die. As soon as they arrive at JBS Slaughterhouse, they cower in fear and cry literal tears.
Animal Agriculture - the cattle industry in particular - is one of the top factors causing environmental degradation.
Let's stop the killing and destruction at JBS!

For more details about slaughter operations, see below: (graphic)
The life and death of farm animals begin on transportation trucks where millions of livestock a year are hauled from their breeding farm, torn from their babies, and shipped across the country to industrialized farming systems that eliminate 'unnecessary' costs and allow corporations to lower prices of meat for the individual (a focus on the bigger picture, 2012). From there, these animals are poked and prodded into tiny, filthy cages barely big enough to move around in. The cruelty does not end there, it continues until the frozen delicacies arrive at the store packaged and priced. Fully conscious cattle and hogs are hung upside down.
Fully aware piglets are bludgeoned and then left to die alone in a pile of their brothers and sisters. Their "tails" and "testicles" are ripped from their body without sedation or "painkillers." Why? It would be much too costly to bestow upon these creatures the decency of not having to witness their own disfigurement. Animals who acquire wounds as a result of their environment are not taken care of or in the very least, given some relief; they are left to suffer from infection and further agonizing pain. Dr. Jonathon Balcombe, animal behaviorist, refers to the victims of this abuse as, "intelligent animals," and goes on to discuss how unjust and inhumane their treatment is. How are farm animals so much different from household pets? A cat or a dog is considered part of the family, and most people would shutter in absolute horror at the thought of abusing them, yet torturing and stoning pigs and cows is acceptable as long as they have got their meat (undercover investigation, 2012). Gail Eisnitz said it best when she wrote, "If humankind is so grandiose in it dominion over animals as to overlook even the most basic freedoms during life, surely we cant be so insensitive as to think that beating, maiming, and strangling animals is an acceptable precursor to death. That being boiled, skinned, and dismembered alive is an acceptable way to die."
Animals face countless acts of abuse and torture everyday at the hands of human beings; the greatest amount of maltreatment taking place in America's slaughterhouses. Not only do these demonic chambers breed contempt and hatred, but also they put the public's wellbeing in jeopardy by failing to follow regulations and food safety protocols.