PALMETTO BAY RESIDENTS & MORE LOCALS OPPOSE THE 87th AVE. BRIDGE & APPEAL TO COMMISSIONER DANIELLE COHEN HIGGINS AND THE ENTIRE TPO TO REJECT IT
1225
signers.
Add your name now!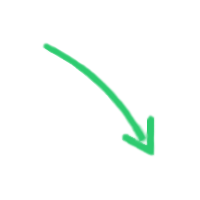 1225

signers.

Almost there!

Add your voice!
Maxine K.
signed just now
Adam B.
signed just now
Dear Signers, The TPO approved this bridge on 18 March 2021 under federal grant title "Covid Emergency", which it is not and has never been. Make your voices heard by writing and calling the TPO to express your objection to the decision, and your objection to the process by which it was brought forth. Our current Mayor Daniella Levine Cava, was our District 8 commissioner until 2020 when she was elected Mayor of Miami Dade county. The Link below provides her assessment of the bridge project and rejection of the bridge when she was our District 8 commissioner. The assessment is still relevant today and forms the basis of our petition statement: https://myemail.constantcontact.com/Traffic-in-Palmetto-Bay-and-Points-South.html?soid=1128502243750&aid=ZqpziJE23zc.
Excerpts from the 2018 Daniella Levine Cava letter to residents that represent my similar views:
"After full deliberation I determined that I cannot support construction of the bridge at this time. I am greatly concerned that the solution proposed will harm the quality of life for many, while providing only partial, temporary relief for those who currently suffer intolerable traffic congestion in their neighborhoods.
I do not believe that this way of thinking protects the quality of life we expect for our neighborhoods. Loss of neighborhood integrity is not inevitable. Building more roads to increase car capacity should be the last thing we consider instead of the first, as we look to a future with a greater range of innovative mobility options.
We cannot build our way out of today's traffic snarls with old ways of thinking. Now is the time to embrace the reality that in order to increase mobility, we must get cars off the road.
I am dedicated to finding win-win solutions for all residents, while looking ahead to significant changes in our traffic patterns and transportation options. I am committed to working with our most affected municipalities, the Village of Palmetto Bay and Town of Cutler Bay, as well as the residents of unincorporated South Miami-Dade who traverse this area daily."
The County has approved the bridge and is moving forward with the design, however:
* The Village of Palmetto Bay has moved forward to fight the county and stop the building of this bridge.
* This Petition website has been active since February 2021, it remains relevant and is used to collect and demonstrate everyone's support.
* There will be a meeting of the VPB and the County in December or January to discuss this again.
* A group of concerned citizens is asking you to join our voices in support of the VPB and the stopping of the bridge project.
* There is power in Numbers, with over 22,000 residents, we need as many as possible to improve our ability to succeed.
* Please sign the petition even if you signed a different one earlier this year
* Other efforts are underway, and this represents your simplest way to bring support to the STOP THE BRIDGE efforts.
Inform our Transportation Planning Organization how this avenue connection will cause a huge increase in commuter traffic in Palmetto Bay while offering one minute of temporary reduction in commute time for some south, while permanently damaging quality of life for the residents north of 168th. A point made by some who support the bridge is that rescue times will be speedier. The weakness in this concern is that Palmetto Bay has 3 fire stations, a greater number of stations per household than the rest of the county. If this is a valid concern, residents deserve a written statement directly from Miami Dade Fire Rescue, not the business manager, that the bridge is an actual life and safety issue which requires that they reveal that MDFR is currently putting the life and safety of Palmetto Bay Residents at risk. We residents of 87th Avenue, Palmetto Bay, and neighboring regions oppose the potential bridging project in Palmetto Bay over SW 87th Ave, between SW 164th St and SW 163rd Terrace. We ask the entire Transportation Planning Organization to reject this bridge because the result will be increased traffic in Palmetto Bay and Cutler Bay. The gridlock is thick before the location of the bridge and if a bridge were built, gridlock will be forced on to the 1-mile northern side of the canal because it is one lane, and cars will flood the rest of the residential neighborhood with more traffic than ever experienced, and more carbon dioxide. 87th Avenue dead ends completely one mile north. So many truly modern and effective single-driver eliminating solutions such as a fully operational, utilized bus rapid transit with proper shuttles from the neighborhood to the buses and rail were promised. Buses are inferior to rail, but we don't yet have these buses running, thus keeping people driving and congesting roads. This bridge is irresponsible because it will not relieve traffic. It will damage residential neighborhoods. One signer, an attorney, eloquently writes that "We recognize that a debate requires a situation where both sides have something to gain, AND BOTH SIDES HAVE SOMETHING TO LOSE. Here, only one side stands to lose---what is debatable here is whether the other side is being realistic when they say they will draw a benefit at all. Again, there is nothing to debate for us: for us it is purely a losing proposition that our leaders should not be thrusting upon us at all. Rather, they should be acting for us against it--immediately." Residents matter and should always take precedence over cars. Residents choose to live here because it is safe for children, pets, and all pedestrians, not because it is easy to drive through. Residents appreciate the dead-end at the canal because it helps insulate and protect these streets that we live on. A bridge would unleash a torrent of cars that would gridlock 87th during peak hours, and fill it with exponentially more traffic, as well as attracting drivers to all surrounding non-county roads. We should not encourage making Palmetto Bay a cut-through for drivers. Studies have been conducted that predict that this bridge will improve traffic south only slightly, but this is only temporary as populations increase, and there has not been consideration of "induced demand", traffic applications like "Waze", or the effects on the neighborhood just north and Palmetto Bay at large, including regions east, and west. Engineers agree that you can't build your way out of congestion. Expanded roads cause traffic by encouraging more drivers, thus eliminating any time saved. Also, no consideration was given to possible reduced property values, a definite increase in pollution, a definite increase in noise, and a possible increase in crime. Diverting traffic from busy 168th Street will not alleviate traffic on that street ultimately because induced demand will take effect quickly. Any temporary benefit will be at the high cost of the peace, safety, cleanliness, and value of residential 87th Avenue and Palmetto Bay at large, and this degradation will be permanent. A creative solution that does not involve bridging the 87th Avenue canal can be invented. A smarter way to alleviate traffic exists. Diverting traffic from busy streets to peaceful residential streets is wrong and will harm residents' safety, peace, and may lower home values. WE OPPOSE THE BRIDGING OF 87th AVENUE BETWEEN SW 164th St. and 163rd Terrace.