Paley Center PLEASE Release FALCON CREST: A LOOK BACK Panel Discussion On DVD
38
people have signed this petition.
Add your name now!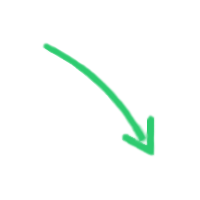 38

people

have signed.

Add your voice!
Maxine K.
signed just now
Adam B.
signed just now
For: The Paley Center For Media's Media Council,
FALCON CREST: A Look Back, was an event held at The Paley Center for Media on October 12, 2010. This retrospective, which features show alums, Earl Hamner, Lorenzo Lamas, Ana-Alicia, David Selby, Robert Foxworth, Jamie Rose, Abby Dalton, Margaret Ladd, and Susan Sullivan, and was moderated by the Senior Editor of TV Guide Magazine, William Keck in front of a live audience, is sought after by Falcon Crest fans the world over and we would like this title released from The Paley Center For Media's video vault and made available to us for purchase with the other panel discussions in your Media Collection.
Falcon Crest fans are a group of people who are loyal to their core and remain resilient in our love for this show even now, 21 years after it left the airwaves and 30 years since it first premiered on CBS in December of 1981. It took many years before Falcon Crest was even considered for a season-by-season release on DVD and now fans of this classic would love to own FALCON CREST: A Look Back, that brings the cast back together again for this rare trip back to Tuscany Valley.
Falcon Crest was a very important TV series for many fans in the 1980's and was a benchmark of the decade, airing 60-minute dramatic episodes covering 227 weeks of the prime-time schedule over its 9-year run. As fans, we agree with The Paley Center For Media preserving this "reunion", but it is not easy for all of the show's fans to just hop on an airplane and travel to New York City or Los Angeles to view the video there. So this petition encourages its release to the fans who are not able to do so.
The fan base for Falcon Crest is very large. We are very loyal. We are very fond of this TV series. Just go on Facebook and type it into the search field to see how many different Falcon Crest pages there in fact are. There are many found on Yahoo, Google, and Bing. We ask that FALCON CREST: A Look Back, be released so we can all own this rare look into the history of this TV series. We as fans have always wanted to hear the stories from behind the scenes. And, this is now our chance to hear them and add it to our Falcon Crest collections as Warner Bros. continues to (slowly) release the season-by-season box sets. Especially during this, Falcon Crest's 30th anniversary year.
I can guarantee that if The Paley Center For Media's Media Council makes this title available for purchase, the loyal fans of Falcon Crest will order it and you will raise a lot of money for The Paley Center For Media. Thank you for considering FALCON CREST: A Look Back for release in your Media Collection and we, the loyal fans of Falcon Crest, hope to add this title to our DVD libraries very soon.
Regards,
The fans of Falcon Crest