POG 4 Peace
14
people have signed this petition.
Add your name now!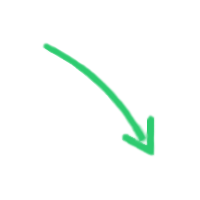 14

people

have signed.

Add your voice!
Maxine K.
signed just now
Adam B.
signed just now
Time to Pair Up for POG
The Boycott, Divestment and Sanctions (BDS) movement against Israel is a negative, self-defeating campaign that aims to punish Israel and does nothing for Palestine. Canadians know there's a better way to take action, help foster growth in both nations and build a foundation for peace. Isolation fosters extremism and peace will only come when both societies feel confident about themselves and their place in the international community.
The negative BDS campaign should be swapped with Partnership, Openness and Growth (POG): POG 4 PEACE - because we CAN have it BOTH ways.
Through three different exchanges the Progressive Caucus for Peace is asking Canadians to promote the economic, intellectual and cultural growth of both Israelis and Palestinians by Pairing Up. Agreeing to 'pair up' means committing to support the economic, intellectual and cultural growth of both societies. Rather than supporting one nation to the detriment of the other.
Economic Exchange
This is not the time to divest from Israel and Palestine. Canadian consumers, businesses and governments should actively look to help the peace process by purchasing goods, or even just a single product, from both Israel and from Palestine. Buy socks, snacks, cushions or crackers, but buy something from the both places.
Don't support BDS when you can POG and have it both ways.
Intellectual Exchange
Palestinians and Israelis deserve the chance to pursue discovery abroad, just as Canadians do. We believe that barring students and academics from studying, teaching or working in Canada because of their national origin, or boycotting educational institutions is an affront to the principle of academic freedom. For this reason, POG advocates that Canadian intellectual institutions show their support for the open exchange of ideas from both Palestinians and Israelis. For example, why not Pair Up and sponsor TWO students or academics to study in Canada, one Israeli and on Palestinian? Writing a paper on the Middle East? Cite an author from both nations.
We need you to reject BDS by doing just the opposite and enrich the dialogue, discourse and discovery of Canada, Israel and Palestine together. On campus, it's time to Pair Up and POG.
Cultural Exchange
We are asking Canadians to Pair Up for Israeli and Palestinian arts and culture. The next time a gallery is featuring an exhibit from the Middle East, ask that pieces from both Israeli and Palestinian artists are featured. If you're organizing a Palestinian film festival, plan to show a movie by an Israeli filmmaker too. Choose to support Palestinian as well as Israeli literature by buying a book from both a Palestinian and an Israeli author.
By Pairing Up and supporting the cultures of both Israel and Palestine, we can help to strengthen the important cultural capital of both countries, which we all know is essential to political openness and civic growth. So why BDS creativity when you can Pair Up and support POG?
Have it both ways: Support POG and PAIR UP!
Partnership, Openness and Growth are what the Middle East needs right now, not BDS, so let's have it both ways: Pair Up and support POG for Israel and Palestine.
We believe that you can make a difference by supporting and promoting this campaign.
To confirm your support, please sign this petition and commit yourself to helping Israel and Palestine grow together. Send us a picture or story of how you're pairing up for peace! Contact us on the
Progressive Caucus for Peace
website.
Sponsor
Matt Godwin - Progressive Caucus for Peace
Links
www.pcfp.org