STOP, Discrimination towards Pain Patients, Clinics, Physicians and Pharmacist!!!
73
people have signed this petition.
Add your name now!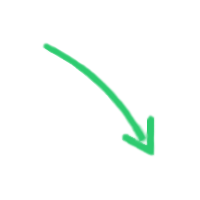 73

people

have signed.

Add your voice!
Maxine K.
signed just now
Adam B.
signed just now
Urge the State of Ohio to Protect the Rights of People with Pain-Official petition to the Governor of the state of Ohio.
Please sign this petition TODAY to help protect the rights of the American People with pain to make sure they continue to have access to effective pain care treatment, including prescribed opioid medications. Your voice and the voices of other pain advocates are needed to remind decision makers that the lives and livelihoods lost to pain are worth no less than victims of drug misuse or abuse. The State of Ohio needs to hear how vital access to these medications are to people with pain and what tragic results could occur if they were "continued" denied access to these medications or if any additional barriers were created making access more difficult for people who are legitimately prescribed these medications.
Pain is a serious public health issue affecting more Americans than diabetes, heart disease and cancer combined. More than one-quarter of Americans, age 20 years and over, or an estimated 76.5 million people, report that they have had a problem with pain. The U.S. Food & Drug Administration (FDA) is currently working with makers of long-acting opioid pain medications to develop a plan ensuring the benefits of these medications continue to outweigh the risks, including misuse, abuse and accidental overdose. This plan is known as Risk Evaluation and Mitigation Strategies, or REMS. Some of the comments Lawmakers and the State of Ohio has received have called for an outright ban or moratorium on certain opioid pain medications and Pain Clinics. This petition is designed to harness the collective voices of the American people and their right to choice, including patients, providers, family members and friends, and urge the State of Ohio to acknowledge your right to choose your medical provider or treatment accepted. After all, it is your life and freedom! This Petition is to encourage the Lawmakers to use a balanced and rational approach when creating Laws and Restrictions for opioid pain medications in the attempt to curb misuse, abuse, diversion and intentional or unintentional overdose of opioid medications while, also protecting patient access to and safe use of these medications for people who need them.
Please join the fight for your rights in sending an important message to the State of Ohio.
While abuse and misuse of opioid medicines are serious public safety concerns, the State must protect the rights of the millions of people who rely upon prescription opioid medication in order to get up each morning and face their day with some semblance of worth and dignity. Curbing abuse must be balanced with the need for legitimate access to Pain Clinics, Doctors and Pharmacies of your choice!
We, the undersigned residents of Scioto County and beyond, do formerly petition the Governor of the state of Ohio, Ted Strickland, to address the HARSH, JUDGMENTAL, CRUEL, and UNJUST treatment bestowed upon pain patients, clinics, physicians and their Pharmacist in our communities. We request the Governor to:
1) Initiate an investigation into the very harsh and cruel discrimination towards pain patients, clinics, physicians, and pharmacist prescribing or filling prescription drugs for pain care treatment.
2) Allow Clinics and Physicians the access to use such tools as (BCI) background checking services to better protect the community against possible drug diverters or persistent drug offenders.
3) Initiate a State Agency for Health Care Administration that would issue proper licensing and permits to non-physician owned clinics for the operation of pain management/ treatment facilities in the state of Ohio.
4) Enforce the Intractable Pain Statutes and Patient Bill of Rights.
5) Give us the American People and Citizens of Ohio who suffer with Pain back our dignity, rights and freedom as U.S. citizens to choose our own medical Doctors/Clinics for pain treatment.
The American People and Ohio Citizens who suffer from pain, Thanks YOU! YOUR voice is being heard and YOU are making the difference in the movement to remove the barbaric barriers and scrutiny bestowed upon pain patients, clinics, physicians, and pharmacist to effective pain care treatment for all Americans and citizens of Ohio. We've received hundreds of emails in support of this petition; many of you added powerful and heartfelt comments! We will also included each of the powerful and personal comments that petitioners wrote for the ultimate impact.
Thank you for all you are doing to improve pain care and your rights to choice! We could NOT do this without YOU! We hope that you will keep up to date on critical issues about pain and its management that affects you or those you love and further show your support of our continuing efforts for hope and power over pain. Watch for and respond to our calls to action supporting individuals who live with pain and removing the barriers to effective pain care. Together, as we have done with this petition, our collective voices will make a difference!
Sincerely,
PainAdvocates@gmail.com
Links