P2P 360 Petition
313
signers.
Add your name now!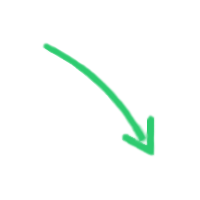 313

signers.

Almost there!

Add your voice!
Maxine K.
signed just now
Adam B.
signed just now
Dear Dan –
We write you today requesting a thoughtful and community-inclusive pause in your plans for the latest round of brand standards. As independent business owners, we have agreed that the current plan is not a good fit for our businesses, and we object to its implementation as currently proposed.
The structural integrity of our brand relies upon serving standards that fall gracefully upon the shoulders of the Pillar To Post community. They should fit intuitively. Easy to embrace. Proudly. They should make sense to all of us; be relevant and truly innovative in all our markets. Respectful of our individuality. Universal, not controversial. They should be borne equally among the members of the community. Not easy for some, hard for others. True innovation does not mimic what other industry professionals already provide commonly and better.
Nothing is substantially enhanced by enlivening a list of defects with a "tour" of their locations. This is especially so when providing it distracts our inspectors from their core brand promise; increases costs to everyone with little credible value or revenue, and inconveniences those who provide our referrals. For decades, home inspectors have been able to locate a defect for their customers within a home by simply using their words. The master bathroom hot water sink faucet leaks. What problem has PTP 360 solved that the mind's eye has not already?
The current scheme seems designed to do one thing: impose a required additional service thinly disguised as a "brand standard" to drive additional revenue to the franchisor. We understand PTP's need for revenue enhancement and we support your objective. We think likely PTP has entered into an agreement with Immoviewer that places us all in a bind. We hope to provide you with a proposal that drives your desired results and opens a discussion to plan for the near term implementation of other more relevant fee-based services.
In closing, we would like to emphasize something else that you already know: home inspection is a truly difficult business. Offering a tour makes every part of it harder. Adding complexity to already long and stressful hours, coupled with unreliable technology (and it's ALL unreliable) and distraction should not be the hallmarks of our serving standards. If we're innovating, let's look to boldly provide services that fill an actual need and do so firmly in the realm of the possible and profitable for our Pillar To Post family.
Sincerely,
The Undersigned Independently Owned and Operated Franchisees of Pillar To Post