Oz Community speaks out
73
signers.
Add your name now!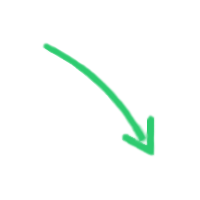 73

signers.

Almost there!

Add your voice!
Maxine K.
signed just now
Adam B.
signed just now
To: Nexon Executive Management
Re: Oz Broken Kingdom
Despite numerous pleas, Nexon continues to ignore their player base and implements instead a weak support system that amounts to your "bots" copying and pasting non-committal drivel to all our bugs, requests or suggestions.
As such, those of us who are striving to make this game great, have signed this petition in protest and seek Nexon to formally respond on the following :-
1. Address the aggressiveness of the over the top pricing for items and their drops. Premium games are charging 0.99c to 4.99$ for decent in-game purchases (and please don't quote ridiculous games like Contest of Champions). We will no longer tolerate this "rip off".
2. Implement better Guild Functionality / chat. We are unable to manage or track guild members as it currently stands. We require the ability to invite/chat with any player from any guild and delegate guild management to at least 1 or more sub leaders.
3. Provide regular Varied, Non-repetitive game content in campaign and in arena including raising max level Cap/Evo etc. No more bots, we don't enjoy them and we don't want them. (A monkey can beat your bots)
4. Address within a reasonable timeframe critical reported bugs and reduction of standardised email replies seeking video (it is your QA's team responsibility to test based on scenarios and instructions we provide and not for your players to incriminate themselves or do the work on your behalf).
5. Appoint a Nexon Oz spokesperson that will pro-actively and regularly respond to our queries and requests in forums, twitter etc. (During your standard working hours). You can decide your preferred medium of communication other than the support ticket process.
6. Provide transparent views on upcoming features, updates etc to gain player community feedback and to make us feel we are contributing to what could be a fabulous game.
Until a formal commitment is received by Nexon, WE, the Undersigned from Guilds "Forfeit or Die"; "CareBearStare"; "Emerald Army"; & Many Others PLEDGE to no longer purchase any items of monetary value from your store.
Moreover, should Nexon decide to "Make an Example" by banning a single player over this petition then know that the community has agreed to boycott the game in support.
We genuinely believe that Nexon will gain further both with an increase in player base and as a result more in monetary term if the above is implemented.
We look forward to your response by 20th February deadline.
Your sincerely
The undersigned