Oxford Dictionary Should Change Its Definition of Feminism To Accurately Reflect Its Values, Actions, Opinions, and Goals
63
people have signed this petition.
Add your name now!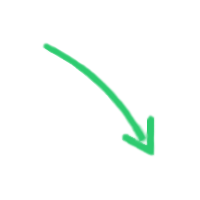 63

people

have signed.

Add your voice!
Maxine K.
signed just now
Adam B.
signed just now
Let's get real.
The dictionary definition for Republican is: "favoring a conservative stance, limited central government, strong national defense."
The dictionary definition for Democrat is: "follows a liberal program, tends to promote a strong central government and expansive social programs."
Both are pretty accurate and in line with current accepted definitions.
Political definitions such as these change over time, (for example today's Republican has no resemblance to the Republicans of Abe Lincoln's day) and reference books of the day should accurately reflect the currently held values, opinions, and actions of that political group.
So why is this the definition of feminism in the Oxford dictionary?
"the advocacy of women's rights on the grounds of political, social, and economic equality to men."
In my opinion, and the opinions of many others, the dictionary definition of feminism doesn't reflect the values, opinions and goals of modern feminism. So, rather than try to get feminists to adhere to the "equality" definition of feminism (good luck with that), I propose that the dictionary definition of feminism accurately reflect the state of current feminism.
Proposed New and Accurate Oxford Dictionary Definition of Feminism:
"– a worldwide ideology committed to creating and maintaining the notion of patriarchy and rape culture, exploring and expanding new areas of female victim-hood and using said victim-hood to justify gynocentrism and the eternal existence of this ideology, opposing Men's Human Rights Activists and father's rights groups at all costs, maintaining all special rights and privileges for females while rejecting and labeling any accompanying responsibility as misogynistic, and any right or privilege not retained by women and girls proves the patriarchy's "War on Women" is real."
Notice the absence of the word "equality" and any comparison to men as in the inaccurate current definition. They know equal rights with men would actually give them less privilege and more responsibility.
This is important to allow feminists worldwide to be able to point to the dictionary when they do something to hurt men and say "see, it's right there in the dictionary under feminism, special privileges" and be entirely accurate.
Seriously, the dictionary should accurately reflect the current state of feminism in its definition, as other political groups are.