OWSweather.com saves lives.
22
people have signed this petition.
Add your name now!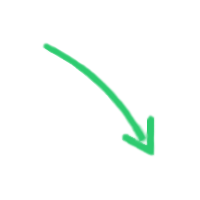 22

people

have signed.

Add your voice!
Maxine K.
signed just now
Adam B.
signed just now
OWSweather.com is a private weather service for the public in Southern California. It does tornado research as well. OWSweather.com has proved to save lives in the local and out of state areas. Hundred pour into the site daily for information that can and will save their lives. OWSweather has been around for many years forecasting Southern California's weather. Over those years, OWS has gained a powerful approval of the public, private, and commercial sector. OWSweather has grown to what it is now because of the accurate and timely services provide. All for not even one penny. OWS' promise to you is to keep you in the know when it comes to Southern California weather. OWS' local forecast territory spans five National Weather Service offices. Why do we take over them Why should you choose OWS as your official forecast service Because here is how it goes. The OWS issues weather watches for the entire Southern California area as a whole. If NWS in San Diego issues watches for the High Desert area of Victorville, they cannot issue them for Barstow as that is NWS Las Vegas' forecast area. Therefore you will not get the warning if you live in Barstow at the same time as Victorville. OWS does not do that. With OWSweather, all watches are issued for the entire forecast area without needing to hear from another weather service. You will get the forecasts at the same time as others. OWSweather.com Meteorologist and Owner looks over the entire area. He looks under every meso-scale (small) environment to be sure everyone is covered. OWS' main page proves it with the multi forecast zones in the watch map. The OWS is the only forecast service to issue weather watches for It's area other than the NWS. What you see on the news is from NWS. Do you want to see something different Other opinions Shoot for OWSweather.com service. Tornado and Severe Thunderstorm Watches are issued by the Storm Prediction Center at NOAA. What is wrong with this is they do not know Southern California weather that well. The micro climates are very tough. OWSweather.com's expert analysis will issue tornado and severe thunderstorm watches in a timely manner for you. If conditions are right, we will issue it. All tornado watches have verified in the past, and we hope to continue this in the future. Southern California does have tornadoes, and you need to know when conditions will be favorable for them. OWSweather.com also is the only private forecast service in Southern California. You've seen Wunderground, Accuweather, weather.com, and a heap of others right Well they relay National Weather Service forecasts to you. They just don't forecast on their own. OWSweather.com does, and everything is proved to be on our own with the watches and forecasts issued. You will get a different forecast from OWSweather.com than you will get ANYWHERE else on the net. Trust us in that. Many reasons OWSweather is the primary source for weather is the aforementioned. OWSweather.com's Santa Ana Wind Forecast Center is the only forecast center for these dangerous winds. Many fire departments seek the expert analysis from Meteorologist Kevin Martin in predicting the coming winds. OWSweather.com has also helped put criminals in jail for arson. OWSweather.com has the only Monsoon Forecast Center. The Southwestern USA Monsoon is forecasted with precision in this center. No other weather service has a service such as that. Do you have an event coming up Take a look at the Disneyland and ROCstock forecast centers on this website. We specialize in meso-scale forecasting so your event can be forecasted. For FREE. Email Kevin Martin and ask today. OWSweather.com has helped the community all these years. We are proud to be the site we are today, and continue this free service. 5 NWS forecast office territories in the OWS forecast area of Southern California. Los Angeles NWS Hanford NWS Las Vegas NWS San Diego NWS Phoenix NWS You can see why you should trust OWSweather.com. We cover five NWS office areas with precision forecasts in ONE site. All for you. Sign the petition for OWSweather to get funded, or placed in all news outlets for free due to the non-profit of the private service...