Owasso High School Open campus
1101
signers.
Add your name now!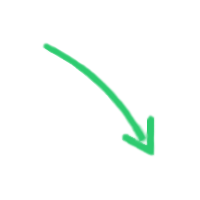 1101

signers.

Almost there!

Add your voice!
Maxine K.
signed just now
Adam B.
signed just now
To whomever this may concern,
We, the student body would like to petition for an open campus lunch. We believe that sitting here in a facilitated building learning should give us more privileges as students of Owasso High School. An open campus lunch is a privilege that many students wish to have. We as students sit here for seven hours in a day, minus the seven minute passing period provided for students to get to and from their assigned classes. For seven hours we must sit and learn how to better our futures and learn responsibility for when we get to the "real world." We are learning to be responsible and mature young adults.
We believe that an open campus lunch would teach our students how to manage time and be responsible with the time provided for lunch. It will also teach us money management skills, and also gives us a time to relax to be to ourselves if we wish. Closed campus forces us to be in this building for an extra half hour with people we may or may not like. The student body isn't asking to lengthen the lunches, what we are asking for is the simple privilege of going to any restaurant within a two mile radius of the high school.
The two mile radius is just for starters. In the future we would like to be able to go home and retrieve forgotten homework or be able to make our own lunches in the comfort of our own home if we wish to. Or go to starbucks and enjoy some coffee and work on school work. The student body is just wanting more options other than the food provided in the cafeteria(which is very limited and not very nutritious or flavorful), or the delivery services that cost almost $10.00 per time you place an order.
One of the restrictions the open campus lunch policy is that it should only be provided to the students that are in the junior and senior classes. This is because the upperclassmen have had a long enough understanding of what it's like to "be a ram" and show the desirable characteristics that the school as well as the city of Owasso has taught us. We are taught to be honest, reliable, diligent people that show others compassion, as well as respect. If we show these to fellow students then we can show these desirable traits to the workers of the community.
There will be restrictions according to grade level and of course if you are a licensed driver or not. We understand that there is a safety issue as to us leaving the school but if our parents, as well as the student, sign papers at the beginning of the year permitting us to leave, why don't we? Then the school should provide a detailed permission slip to each and every junior and senior student stating that the school is not liable for any injury between the times of when the student leaves until the student is to return back on campus for class. I bet you are wondering how are we going to be able to differentiate the grades? Well we pay $20.00 for a parking pass at the beginning of the year so we should make different colored parking passes for the Junior and senior class.
This petition is stating a request that has been the topic of conversation among the student body for many years now. Open campus lunches would benefit the city of owasso economically, characteristically and educationally. We will learn the basic skills of time management, learn money management, and learn what it's like to have the privilege to know that our school administration trust its student body to be able to handle this privilege.
Thank you for your time, Student body of OHS.