Overthrow the entire USA Government.
18
people have signed this petition.
Add your name now!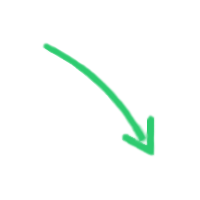 18

people

have signed.

Add your voice!
Maxine K.
signed just now
Adam B.
signed just now
Overthrow:
verb (used with object), overthrew, overthrown, overthrowing.

1.

to depose, as from a position of power; overcome, defeat, or vanquish:

to overthrow a tyrant.

2.

to put an end to by force, as a government or institution.

3.

to throw or knock down; overturn; topple:

The heavy winds overthrew numerous telephone poles and trees.

4.

to knock down and demolish.


Militarizing the police force is happening.
http://nypost.com/2015/01/30/nypd-to-launch-a-beefed-up-counterterrorism-squad/

And we can't defend ourselves.
http://thefreethoughtproject.com/federal-ban-body-armor-proposed-congress/


Machine guns against protesters is beyond crazy. This is surreal. People have been talking about the militarization of the police for a long time. Along with using the fear of terrorism to control dissenting opinions. Now this is is happening.



I don't care who you are. Black, white. Woman or man. This right here? Despite all our differences, I think we can all agree this is scary. Citizens = cockroaches.



We all knew this was coming. This has been planned for decades. The police have become more and more militarized in order to stifle the common man because our government works for corporations, not people. These police are being deployed to lock up and/or shoot/suppress American protesters. We all know there's going to be a moment in the future where the poor and unrepresented start protesting, and this moment is drawing closer and closer as the gap between the wealthy and everyone else continues to grow. That's what they're preparing for.

It's almost our turn for this. Egypt, Britain, all of these countries have had mass protests, and all of them were stifled. The elites in this country know their turn is next and they are preparing for it.

One thing this has shown is that no one is going to take you seriously if your method of protesting is to just sit down in a park and let police pepper spray your face and beat you up. You just look like weak idiots. So future occupy style movements will unfortunately be very militant and will likely resort to violence. And likely that message will be received and change will occur, but people will have to die for anyone to wake up.

'The ballot or the bullet'





The Bill of Rights

Amendment I

Congress shall make no law respecting an establishment of religion, or prohibiting the free exercise thereof; or abridging the freedom of speech, or of the press; OR THE RIGHT OF THE PEOPLE PEACEABLY TO ASSEMBLE, AND TO PETITION THE GOVERNMENT FOR A REDRESS OF GRIEVANCES.

Guess the First Amendment is now gone.



"Free Speech Zones" are an abomination, and are unconstitutional.

They're unequivocally government interference abridging free speech.