海外留學生支持香港民主運動!Overseas students in support of Hong Kong's democratic movement
1332
signers.
Add your name now!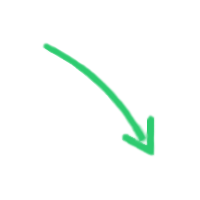 1332

signers.

Almost there!

Add your voice!
Maxine K.
signed just now
Adam B.
signed just now
We are overseas students from Hong Kong. We stand with all people in Hong Kong who seek democracy.
我們是來自香港的留學生。我們心繫香港, 與和平爭取民主的香港市民連成一線。
We strongly condemn the use of force by the police against pro-democracy demonstrators in Hong Kong, which has left more than 40 people injured.
我們強烈譴責香港警察使用武力對抗和平爭取民主的市民,導致多於四十名市民受傷。
We strongly demand that the Hong Kong government move towards reconciliation.
我們誠懇呼籲香港政府為和解作出努力。
We urge the Chinese Communist Party to allow freer and more open elections beginning in 2017.
我們要求於2017年在香港舉行更自由更公開的民主選舉。
We pledge to work hard so that the people of Hong Kong will live to see democracy realized.
我們承諾會努力讓香港市民在有生之年看到民主的實現。
We believe that democracy is necessary. The needs of many Hong Kong citizens have been neglected, leading to polarization and discontent in our community. Only through proper representation will the interests and concerns of citizens be fully addressed. Democracy will help fix our broken political system.
我們相信民主是公正的政治制度。現今部分市民的需求被忽視,從而導致兩極分化和不滿的情緒日益加劇。只有真正能代表香港市民的政府才能保障全民的權益,聆聽全民的呼聲。實行民主才能夠修復我們已經撕裂的政治制度。
We support efforts to broaden the pro-democracy coalition to move our city forward. We support efforts to unite Hong Kong people from all walks of life in this movement to secure the future of Hong Kong. Only with broad support can we find a path to successful democratic political reform.
我們支持擴大民主聯盟,期盼社會各界能夠精誠團結。只有團結一致, 我們才能推動民主政改、共同創造香港的未來。
We support efforts to persuade, especially those in powerful positions, that democracy is just. We support efforts to convince the people of Hong Kong, especially those who remain skeptical of our cause, that democracy is necessary for the future prosperity of our city. We support persuasion, peaceful activism, and popular demonstrations for democracy.
我們將努力說服執政者,民主是公正的。我們將努力說服香港市民,民主是通向香港未來繁榮的必經之路。我們支持以理服人、和平示威及民眾抗議。
We support efforts to foster conditions for the successful implementation of democracy. Democracy will not flourish in a society that is divided and mistrustful. For this reason we oppose violent confrontation. We support dialogue, compromise, and efforts to rebuild trust in our community.
我們要為民主的實現創造有利條件。民主在一個割裂和互不信任的社會無法繁榮。因此我們反對一切暴力對抗。我們希望通過對話、妥協, 重鑄社會彼此信任, 以實現民主。
Our movement is energized. Tens of thousands of students and citizens have spoken. The world has heard.
香港學生鐵屋吶喊,海外學子一呼百應。
We are hopeful that our thirst for democracy will be quenched through persuasion and peaceful protest.
我們希望香港市民和平的共同努力,讓香港能走進民主時代。
We are hopeful that our government will courageously heed the call of the people, work towards reconciliation, and bring about democracy in Hong Kong.
我們也希望政府能夠拿出勇氣,與爭取民主的市民和解,帶領香港迎接民主。
We will struggle for our city, with hope, with determination, and with love for all.
我們以希望與博愛為懷,堅定地為我們香港的民主而努力!