Outbreak: Dropouts, Obesity and Social standing
23
people have signed this petition.
Add your name now!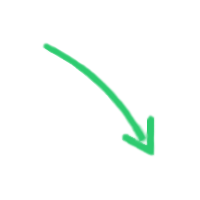 23

people

have signed.

Add your voice!
Maxine K.
signed just now
Adam B.
signed just now
Greetings,
My name is Shabonda Millidge and I reside in Greensboro, NC. I am looking to start my own community based recreation center in the Greensboro and surrounding areas. The purpose of my organization is to help those in the community. I will have the resources to help with tutoring needs (K-College), help men, women and children with weight loss, and help our communities gain a greater social standing. I am not looking to do this alone. I am open to anyone that wants to help assist me with my new project. It is a way for all to give back to the community. I have a voice and a plan to help people. Our communities cannot grow if we do not begin to participate and help those that have a need greater than our own. It is the heart that moves people and it must be backed up by actions.
Below I will briefly discuss some of the major areas of my new project and what each will offer the community.
1. Tutoring Centers
I will provide tutoring free of charge to the members of the community that qualify. The tutoring center will provide tutoring to students in grades K-College, and even to those who are looking to obtain a GED or High School Diploma. I will also have tutoring sessions for parents that have children in K-12 that are interested in what their children are learning in school. This method of tutoring will help keep families involved and make it more possible for parents to effectivly assist with homework.
We will have a tutoring class set up for those learning the English Language. We will also allow children that already know the English Language interact so that they can learn other languages. This will allow the children in the community communicate better (allowing the method to help improve our social standing as well).
2. Full Service Fitness Center w/aerobics Floor
I will provide free exercise classes for the community. This will allow us to stay healthy and fit. My program will assist women, children and men who are looking to loose weight and/or stay healthy and fit. The has been an increase in or obesity rate in the US and other countries. In NC there has been an increase by 80% and our biggest increase is among the adolecent community. We will schedule classes for women and men and a seperate class for children. All classes will provide a safe and fun experience for everyone. We will take reservations for each class do to limited space. All exercise equipment will be available for use to the general public free of charge.
3. Full sized basketball court and gym
We will provide basketballs, volleyballs, weights and much more. Recreational sports are a good way for us to stay in shape. And where members of the community are not interested in any of our exercise classes, they will still have the advantages of staying healthy and fit. SN: In the future of running this establishment, we will organize a men's, women's and children basketball league for those who are interested. More to come.
4. 4-8 foot swimming pool
We will provide to those who are interested, free swimming lessons....We will also schedule water aerobics as a form of staying healthy and fit. One of our main objectives will be Health and Fitness. This amenity will also provide the community a terrific way of celebrating any special occasion free of charge with the proper form of reservation.
5. Credit Center
This program will be designed to assist the community with credit repair, systems on how to maintain a good source of credit, and put them on the way to home ownwership. Where we are not a credit repair company, our staff will assist in the credit repair process. We will begin building the community one individual at a time in the hope that it will build a greater social standing as a whole.
6. Mini Movie Theatre
This amenity will be used for reward purposes. I believe that if you reward a chlid for their accomplishments they are more likely to build a pattern of accomplishments. True Statement: The children are our future and we are so quick to tear down what we don't understand. There is so much sterotype in the world today. And we as a community will uplift each and every one of our children so that they will achieve greater accomplishments. Each child has to gain 25 Spirit Dollars before they can access the movie theatre. They can do this by getting good weekly reports and doing good in school, by helping someone else in need, by completion of homework,ect. There will be a different amount of dollars that each child can gain for each good deed. If a child gains more that 25 dollars by the end of the week, they will be allowed to pay a friends way, recycle their dollars for the folling week, ect. What will encourage is it's better to give than receive. These dollars will pay for the movie, popcorn, and a drink. There will be other refreshments that can be purchased to the prices displayed and can be payed for with spirit dollars. This will teach our children how to buget their money and also how to give when someone is in need. This amenity can be reserved for any special celebration with the proper reservation forms.
This is just a brief description of some of the things I will offer the community.
Please help in my efforts to building a better world one community at a time!
Thanking You In Advance,
Shabonda V.Millidge
Shabonda V. Millidge
Links