Rename BC\'s baseball field for Coach Young
362
people have signed this petition.
Add your name now!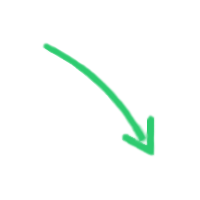 362

people

have signed.

Add your voice!
social bookmarking s...
signed recently
Charles Miller
signed recently
01/18/08--Coach Young was inducted as planned into the THSBCA Hall of Fame earlier this month, and the video of the induction can be seen at the YouTube link on the right of this page. 11/26/07--Coach Chuck ...
Read More
01/18/08--Coach Young was inducted as planned into the THSBCA Hall of Fame earlier this month, and the video of the induction can be seen at the YouTube link on the right of this page. 11/26/07--Coach Chuck Young will be inducted into the Texas High School Baseball Coaches Association Hall of Fame in Waco. The ceremony will take place January 11. 10/22/07--The school board has agreed to reconsider its policy of only renaming district landmarks for deceased staff members. The policy was initially instituted in 2004 and remains one of the largest obstacles in our movement to have the baseball field renamed. Having this policy changed is the next step in getting this thing done. I will continue to keep you all posted on our progress. 10/8/07--We met with superintendent Dr. Jamey Harrison, who agreed to present our idea at the next school board meeting as a discussion topic. The first order of business is to have the board review its policy of only renaming district landmarks for deceased staff members. It is then up to the board to decide whether or not to consider our movement. ------------------------------------------------ This petition was started by a few of Coach Chuck Young\'s former baseball players at Bridge City High School in an effort to have the school\'s baseball field named in his honor. Thank you for adding to our cause. Please pass this information on to any former players, parents, or supporters of Bridge City athletics that could add to our petition. ------------------------------------------------ Penny Record Article, Summer 2007 BRIDGE CITY, TX -- He built it, literally from the ground up. And his 30 year leadership of the Bridge City Cardinal baseball team has given Coach Vernon \"Chuck\" Young legendary status in high school coaching that stands strong, even after his departure more than 10-years-ago to coach at a Texas City high school. Considered one of the best area high school baseball programs in the area for the past six years, and a solid, strong team for more than three decades, several former Cardinal baseball players have come together to launch a movement to have the high school baseball field renamed after Young. \"His dedication was something you don\'t see very often. He and Coach Charles Miller were the face of the Bridge City Cardinals for generations of student athletes,\" said Frank Giarratano, a Bridge City Cardinal from 1996-98, who is leading the movement to rename the field. \"As focused as Young was on developing his guys intosuccessful ball players, grooming successful people always took precedent. His players learned the game, but more importantly, we learned about accountability, discipline, teamwork, hard work, and fortitude.\" Since built by a group of coaches who wanted to start a baseball program at the school, the ball field has always been referred to as the Cardinal Baseball Field. But an online petition has been launched to change that, officially calling the Bridge City High School field, \"Chuck Young Field.\" The petition gives former players, colleagues and members of the community, a chance to help in the ongoing effort. And since its creation, the petition has already been signed by nearly 250 people - each remembering Young and his \"legendary\" coaching ethic. Former players signing the petition describe Young as a man of honor. \"I played for him in the late 60\'s. He was a heck of a coach. If that field is named after anyone, it had better be him,\" said former player and petition signer A.J. Lemoine, Jr. \"There (is not enough room) to fully describe the impact Chuck Young has had on my life,\" said another player, Jason Richards. \"I feel it is the least we can do to honor a great man of integrity and the best baseball coach southeast Texas has and will ever see. Lets get this done, no matter what it takes.\" Even players on opposing teams have jumped on board to support both Young and the effort to rename the field. \"I played at West Orange from 1974-1976. I always envied the guys on the Bridge City team, because Coach Young and his players always had a lot of class,\" recalled Kenny Richard. \"I wish I could have played for him.\" Baseball officials are also aware of the lasting impression Young left on the Bridge City Cardinal team, as well as his continuing successes with his Texas City team. \"I am a high school umpire with the TASO organization and I met Coach Young a couple of years ago, while I was calling a game at Texas City,\" wrote Terry Aston. \"You can tell there is something special about him, the moment you are on the field with him. He is one of the really class guys in uniform. He is still very proud of his time in Bridge City and he is one of my favorite coaches of all time.\" Young returned to the Bridge City area in March, to take part in the celebration of the 1992 state finalist team, who played under his leadership. Young is somewhat shy and reserved about being honored publically, because he credits all of his accomplishments to \"a team effort.\" But family members say the honor is more than deserved. \"Not until my own children began to play competitive sports, did I understand my dad\'s true gift and how rare it is to find someone other than yourself who cares, believes in, and always demands the best for and from your children,\" noted Beth Young McCracken. \"For him to be able to take a group of boys and bring out the best, not just competitively, but in their spirit and be a part of turning them into men, is a gift and a calling. I don\'t know if my dad will ever retire, for this is what he lives and breathes. Helping kids find their best, not just on the baseball field but in life. Recently he was counseling my oldest daughter who is 17 and making plans to attend Junior Olympics this summer for her competitive volleyball team. She was concerned with every game being the \'last\' time she would play and his words of wisdom went something like this: \'Erin, no matter what sport you play, at some point it is everyone\'s last game. Whether you are a high school player, college, professional or even a coach like me, we all at some point are faced with our last game. Play like every game is your last and when you are finished, whether through injury, circumstances or just time, know you gave it 100 percent, know you did your best every time you stepped on the field.\" \"Words cannot express my relationship with my daddy and how proud I am to be his daughter and how blessed being a part of our family,\" she continued. \"He loves Bridge City, it will always be our home. I appreciate the way you all feel and how much he means to each of you.\" Petition organizers sid that Coach Young manned the home dugout at Cardinal Field for nearly 30 years, building a legacy matched by few. And he has since carried the magic over to the Texas City Stings, who have reached the playoffs numerous times since Young\'s arrival. \"Chuck Young Field sure has a nice ring to it,\" said Giarratano. \"He was honored at the 15 year anniversary of the 1992 team, but let\'s not let his legacy end there. Please sign the petition and help us get the field named in his honor.\" For more information on the petition, visit www.ipetitions.com/petition/ourcoach/signatures.html. For more information on the ongoing effort, contact Frank Giarratano via Email at frank_giarratano@hotmail.com. The Bridge City Cardinal Baseball team is now under the leadership of Head Coach Billy Bryant. ------------------------------------------------ Chuck Young\'s career stats: - 31 times qualified for playoffs - approaching 700 wins - 2 state tournaments - 1992, 2007 - 6 regional semifinals champions - 10 regional quarterfinals champions - 15 bi-district champions - 15 District Championships -----------------------------------------------
^Show less
Sponsor
A special thanks goes out to our friends in the media, who are helping spread word of our cause: Orange Leader KOGT County Record, Penny Record Triangle Football
Links
http://youtube.com/watchv=vXjmXzb3G8E www.orangeleader.com www.kogt.com www.therecordlive.com www.trianglefootball.net http://www.setxsports.com/forum/index.phptopic=17263.0