Our Minister of Environment should explain how the Public will not be "disadvantaged" by Boal Car Park closing
1040
signers.
Add your name now!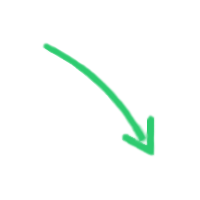 1040

signers.

Almost there!

Add your voice!
Maxine K.
signed just now
Adam B.
signed just now
Our local politicians should answer the questions being asked of them and explain their comments. Our Minister of Environment has declined to explain comments he made in a statement last week regarding the impending closure of Boal Car Park, an off-site car park offering a service to customers using George Best Belfast City Airport for travel. He claimed that he "does not consider that the public in anyway has been disadvantaged." Despite Boal Car Park offering a far cheaper service to the public, causing unemployment and securing George Best Belfast City Airport a car parking monopoly.
We are publicly asking for support for Mark H Durkan to explain his statement and how the public will not be disadvantaged. He has ignored all public emails regarding this and has even declined to appear with Lawrence Boal on the Nolan Show on BBC Radio Ulster to explain his comments. Our local politicians should not be allowed to make statements and then decline when asked questions about their statement, perhaps questions they do not want to answer. It is their duty as being elected by members of the public to answer questions members of the public have.
Since making this statement hundreds of emails have been sent stating their support of Boal Car Park. An iPetition has been set up online to ask if there is a "need" for Boal Car Park, with thousands of people signing to say there is. Yet we still have not heard anything from our local politicians who could help save the business.
Boal Car Park @ IKEA has been ordered to close within the next month due to a planning appeal rejection. The Planning committee claimed there is no "need" for Boal Car Park, despite our closure would result in George Best Belfast City Airport to enjoy a car parking monopoly, the only airport in the British Isles which can claim to have a monopoly and no other competitors. Originally the planning was passed, but when passed onto local council they bizarrely rejected. Since then the planning appeal against that decision has also been dismissed.
Our Minister of Environment Mark H Durkan made a statement regarding the appeal rejection, saying " accept the decision to dismiss this appeal and do not consider that the public has in anyway been disadvantaged." I find it very hard to understand that the Minister for Environment can be so grossly out of touch to what advantages or disadvantages the public of Northern Ireland.
The average salary for a full-time worker in Northern Ireland as of a report in November 2014 is £24,000. This works out after tax as a take home salary of £1,617.27 per month, £373.22 per week and £74.64 per day. A one day stay at our car park popular with full-time workers who use our car park costs £8 a day, compared to their only alternative at the airport parking, even whilst booking online, costing £23. We are offering a £15 saving, which works out at over 20% of their daily salary. Please explain to myself and the people of Northern Ireland how losing 20% of their daily salary is not a disadvantage to them? Using the exact same service which the airport uses, with a business which pays its taxes and is only on the brink of closure due to a planning decision which really doesn't seem to make any sense to the outraged members of public in Northern Ireland, our customers and the eight full time employees who will lose their jobs and may end up costing the state money due to having to claim unemployment benefits (surely in itself being a disadvantage to the public).
Perhaps on your £40,598.45 yearly expense to the people of Northern Ireland (which can be confirmed on http://www.niassembly.gov.uk/…/members-expenses-2014---201…/) this £15 saving doesn't equate to much. But then again you wouldn't have to worry about the £15 expense as you are able to claim this back through Northern Ireland tax payers money. Maybe this will explain how out of touch your statement is.
You had a chance to help a local family run business to continue to operate, saving eight employees jobs and livelihoods, whilst also helping the people of Northern Ireland not have to suffer a monopoly of car parking services at Belfast City Airport. You have helped take away their right to a choice, in this case a cheaper choice of service and have clearly disadvantaged them.
I welcome your comments and explanation to your statement, just like you welcomed Boal Car Park to appeal the original planning decision.
We already offer cheaper prices to our customers, please show your support and help keep us open and benefit the people of Northern Ireland with the right of a choice in a free market.