Our Emergency Vehicle Law has to be Stricter!
16
signers.
Add your name now!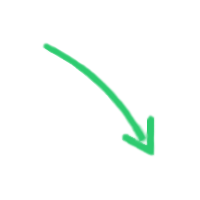 16

signers.

Almost there!

Add your voice!
Maxine K.
signed just now
Adam B.
signed just now
Hi, my name is Mariana, I'm a 6th grader and I come from Nicaragua. Did you know that in Nicaragua 800 drivers are fined daily but none are caused by not giving access to emergency vehicles? According to Metro, 25,000 fines are given each month, but none are because they don't give access to emergency vehicles. This may be a law, but why don't people respect it?
In Nicaragua it's normal that people don't respect traffic laws. According to Mario Novoa from "Tierra Pinolera", some citizens don't wear helmets (in the case of motorcycles) as the law enforces. There are illegal races performed in main public streets, where innocent people who aren't spectators or racers finish badly injured. The most common incident during weekends is driving under the influence of alcohol, which causes drowsiness, or even brain defects. One of my father's friend was injured from the neck when a drunk driver came slamming into her car, causing her neck to be unstable. It took her 1 month to recover. She is completely recovered and very lucky to be alive and not paralyzed even though her car was completely lost. Many people don't respect traffic lights or even stop signs, which is the main cause of car crashes.
Ambulances, Fire Trucks, etc, have to get through traffic real fast, but like always, nobody respects traffic laws. The fire trucks and ambulances always have the right away but people do not move out of the way, that is one of the reasons people die in ambulances. Check this video out, my Dad, Jaime Delgado, Chief of Asociación Civil de Bomberos de Nicaragua ( ACBN ), says clearly that the woman died in the ambulance. (My Dad's Interview in CDNN Sep. 28 Start 4:49 STOP at 6:08.)
In the States, people have to obey the law or they would go to jail according to the US government. In Nicaragua, it's a whole different story. They wouldn't even be fined! It is something that may save other people's lives. Or even us in the future. An example is that one day in someone's birthday party, it rained, and somebody decided to go skating after the rain stopped. His decision was not smart and as a consequence, he broke his leg. That person's mother called my father and he called the ambulance. In within 10 minutes, the ambulance arrived. And if this law were stricter, it would have arrived in less than 10 minutes.

What I am asking you to do is to sign this petition to help others and even yourself in the future, to better Nicaragua, and to be fair around the streets of Nicaragua. Save a life, make a change. And remember, drive safely!