THE UNIVERSAL MOVEMENT FOR HUMANITY AND JUSTICE appeals to all concerned, justice-loving citizens of the world to sign this petition for the release
1704
people have signed this petition.
Add your name now!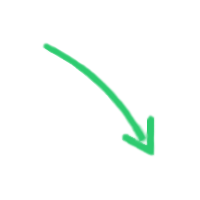 1704

people

have signed.

Add your voice!
Maxine K.
signed just now
Adam B.
signed just now
OUR CRY FOR AN OPPRESSED LADY
Languishing in a prison in the U.S.A., sentenced to a prison term of 86 years is a frail, 50 kg Pakistani lady, Dr.Aafiyah Siddiqui who suffers from multiple sicknesses. On 30 March 2003, Aafiyah with her three minor children were forcibly abducted from a taxi in Karachi by the Pakistani intelligence agency (ISA) and handed over to US authorities. After her abduction and enforced disappearance began her long five-year agonizing ordeal of secret imprisonment at several black detention centres such as the infamous US Bagram detention centre in Afghanistan as well as other unknown prisons. She suffered years of interrogations, brutal torture and rape. No one knew of the whereabouts of Dr.Aafiyah and her three minor children. The one year old baby was killed during the abduction In 2003, her eldest son, Ahmed, still a minor, was released into the custody of Aafiya's family. The son and the family were warned not to say anything. In April 2010, a 12 year old girl was dumped outside the residence of Dr.Aafiya's sister in Karachi, Pakistan. Unidentified men claimed
that she was the daughter of Dr.Aafiyah. At the time of the abduction, the daughter was 7 years. The baby who would be 7 now is still missing. Dr.Aafiyah claimed that whilst in detention she was shown a picture of her baby lying in a pool of blood. Dr.Aafiyah was sentenced in the U.S.A. to 86 years in prison.
Should she remain alive, she will be 122 years on 'release'. The charges against her were outrageous. She was indicted on charges related to attempted murder and assault of United States nationals and officers. She was accused of having grabbed a M-4 rifle from a US army officer and fired it at another US army officer. Then she assaulted a US army interpreter and a FBI agent. It was never explained how this weak 50 kg woman surrounded by three US Army officers, two FBI agents and two Army interpreters, managed to grab an M-4 rifle from an Army officer, then assault three of them, open fire at close range, hit no one, but she was severely wounded. She was the only one who was shot.
The trial was a massive farce.
WE THE CONCERNED AND AGGRIEVED CITIZENS OF THE WORLD CALL ON THE GOVERNMENT OF THE UNITED STATES TO SHOW COMPASSION AND RELEASE THE AILING DR.AAFIYAH ON HUMANITARIAN GROUNDS.
WE DRAW ATTENTION TO ANOTHER TRIAL BY A MILITARY COURT IN THE U.S.A. SEVERAL U.S. SOLDIERS WERE CHARGED FOR HAVING MURDERED IN COLD BLOOD 24 SLEEPING IRAQI CIVILIANS, INCLUDING 10 WOMEN AND CHILDREN AND AN AGED MAN IN A WHEELCHAIR. ALL OF THOSE WHO HAD PARTICIPATED IN THIS COLD-BLOODED MURDER HAD CONFESSED THEIR GUILT. BUT CHARGES AGAINST SIX WERE WITHDRAWN, ONE WAS ACQUITTED, AND FOR THE LEADER OF THE MURDER SQUAD THE JUDGE RECOMMENDED ONLY A DEMOTION IN HIS ARMY RANK. THE PROSECUTOR HAD ASKED FOR A THREE MONTH JAIL SENTENCE, BUT EVEN THIS WAS REFUSED BY THE JUDGE.
BUT AAFIYAH HAS BEEN SENTENCED TO 86 YEARS FOR CHARGES WHICH ARE OUTRAGEOUSLY FALSE. SHE DID NOT KILL ANYONE NOR DID SHE EVEN WOUND A SINGLE ONE OF THE GROUP OF U.S.A SECURITY PERSONNEL INTERROGATING HER AT THE SECRET BLACK DETENTION CENTRE.
OUR PETITION IS AN APPEAL TO THE CONSCIENCE AND HEART OF THE U.S. AUHTORITIES TO RELEASE DR.AAFIYAH WHO HAD BEEN IN U.S. CUSTODY FOR FIVE YEARS AND WHOSE CHILDREN WERE TORN FROM HER.
THE TREATMENT METED TO HER IN HER FIVE YEARS OF ENFORCED DISAPPEARANCE IS INHUMAN
AND THE SENTENCE OF 86 YEARS IS INHUMAN.
THE KILLING OF HER ONE-YEAR OLD BABY IS INHUMAN. DUMPING A 12 YEAR OLD GIRL OUTSIDE THE RESIDENCE, WHO MAY OR MAY NOT BE AAFIYAH'S DAUGHTER IS INHUMAN.
WE APPEAL TO THE U.S.A. AUTHORITIES TO ADDRESS ALL THESE ACTS OF INHUMANITY PERPETRATED AGAINST DR.AAFIYAH, AND TO RELEASE HER ON PURE HUMANITARIAN GROUNDS.
THE UNIVERSAL MOVEMENT FOR HUMANITY AND JUSTICE
Links