ORHL Protect our Players: Officials need to officiate
67
people have signed this petition.
Add your name now!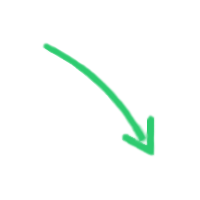 67

people

have signed.

Add your voice!
Maxine K.
signed just now
Adam B.
signed just now
We as parents, grandparents, coaches and players need to come together and call on our league to address the deficiencies with the officiating in the ORHL. Too often this season the excitement of watching our players take the ice is negatively impacted by the fact that the officials are simply not making the right calls. It is happening across all age levels and it simply has to get better but it is not being taken seriously.
Ask yourself, "when was the last time a member of the league has been present at a game to observe the quality of the product that they are selling?" Part of the registration fee that we pay is to ensure that the games our children play in are properly refereed. These officials are compensated for their time at the rink. We pay for them. Yet when our Coaches, who are volunteers, so much as question a call from a referee they are simply ignored or even ejected from a game with no support from the league. The Coaches are being blamed for the "behavior" of the players on their benches when the real issue is the lack of control that the officials have over the games. This causes emotions to escalate and typical behavior becomes atypical because perspective is lost when we aren't being protected by the people who we pay to protect us. Who cares if an offside call is missed or an icing is waived, these are not the calls that our Coaches are questioning. They are questioning the calls that compromise the safety of their players yet all of the control lies in the hands of the referees.
The officials are not being trained by the league to get better. They aren't educated on the rules and the Coaches are not allowed to educate them - so who is? The referees play a vital role in the game of hockey and we are counting on them to maintain control. The league would rather protect the officials over the Players and the Coaches because otherwise they would have to admit that there is a deficiency. They would rather publish lists of suspensions and question the character of the Players and Coaches than take action. We need a voice. We need the league to commit to us that they are going to take this seriously.
By coming together and signing this petition the league will be forced to recognize that it is not just a small handful of people who are concerned. We are all united in our desire to raise the bar on the quality of the officiating and the need for our league to support the product that we pay for.