Make Organ Donation Compulsory (With an Option to Opt Out)
26
people have signed this petition.
Add your name now!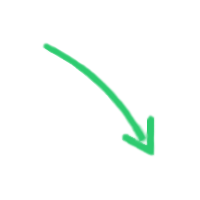 26

people

have signed.

Add your voice!
Maxine K.
signed just now
Adam B.
signed just now
Every year hundreds of people die while waiting for an organ transplant, and many others lose their lives before they even get on to the transplant list. More than 8,000 people in the UK need a transplant at any time, but a shortage of donors means that fewer than 3,000 transplants are carried out annually. The number of people needing a transplant is expected to rise steeply due to an ageing population and an increase in kidney and other organ failures, and a
dvances in medical science mean that the number of people whose lives could be saved by a transplant is rising more rapidly than the number of willing donors.
The law as it stands asks for people to voluntarily sign up to the Organ Donor Register during their lifetime. This condemns many, some of them children, to an unnecessary death, simply because of the shortage of willing donors while bodies are buried or cremated complete with organs that could have been used to save lives. So many people would like to donate organs, but either never get round to it or never make their wishes clear to relatives. Some are worried that doctors will let them die so they can transplant their organs, when r

ules are in place for doctors and nurses not to abuse this power, medical units and transplant units are strictly separate, and

the possibility of death being hastened to secure an organ needed by some other patient is virtually non-existent.
Shanghai, which has a compulsory system with an opt-out option, has no organ donor waiting lists. Spain, which has a similar system of consent, has twice the number of donors than Germany, where the law is similar to the UK's. The Welsh Assembly Government is moving closer to an opt-out system every day.
A dead body is an inanimate object, incapable of feeling. If you or your mother or spouse or child needed a lung or heart to stay alive, would you still put a dead body first?
PLEASE SIGN THIS PETITION if, like Britain's senior surgeon, the Chief Medical Officer, and the majority of the major newspapers in the country, you believe that people should be automatically signed up to the Organ Donor Register when they turn 18 (presumed consent) and sent a letter clearly offering them the option to opt out if they wish. This should be made law and when enough signatures are on this petition it will be presented to Parliament.
For more information on Organ Donation go to:
http://www.organdonation.nhs.uk/ukt/
And for a couple of examples on what the real impact of organ donation is, and how much difference it can make to a family, read:
http://www.telegraph.co.uk/health/healthnews/7532656/Girl-saved-by-heart-transplant-calls-for-compulsory-organ-donation.html
http://www.telegraph.co.uk/health/7482216/Who-will-give-Milly-the-gift-of-life.html
Links