Orchard Lane Elementary Parents Advocate for School Safety and Academic Success for ALL Students
28
people have signed this petition.
Add your name now!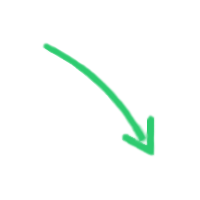 28

people

have signed.

Add your voice!
Maxine K.
signed just now
Adam B.
signed just now
June 4, 2017
Dear Joe Garza,
After reading the Superintendent's Welcome page on the School District of New Berlin's website, it is with confidence that you will read this letter with support of "putting student needs above all else."
There are many stakeholders involved in providing a learning community where ALL children's needs are enriched, socially, emotionally, physically, and intellectually. As families in the community of New Berlin, we trust and "expect excellence" from the district and partners involved. This is not a letter to inform you of dissatisfied parents of the great teaching staff at our schools, we are here to voice our deepest concerns for the administration and practices at Orchard Lane Elementary School and we are ready to work with you toward a resolution.
Within the last few years there has been a negative shift in the school culture and climate at Orchard Lane. Our children are scared, and research shows that children are incapable of retaining information in an environment of heightened anxiety and hyperarousal. Classrooms incorporate students with extreme threatening behaviors including physical, verbal, emotional, and sexual engagement. Unfortunately, our children are being exposed to events that are having short and long-term effects on their learning experiences, education, and psychological development. Students are witnesses to continuous foul language and physical aggressiveness towards teachers with no help but a "code word" for those students to escape their classroom. Children are coming home with physical wounds without parents being notified of the abuse. Students are using inappropriate language and breaking ethical standards that many of us have instilled in our children. Children are being harassed both verbally and sexually during recess and on the buses. Orchard Lane promotes an anti-bullying attitude, but the action is quite opposite. This is happening without any repercussions that are effective enough to change behaviors. It is our belief that children on both sides of the issue are underserved.
In addition, the communication between families and administration is null and void. When concerns are presented responses and solutions are not acted on, and parents are left without answers, students left without consequences for their actions, and other students left to feel disadvantaged. School culture and climate promotes students' abilities to learn including positive relationships among administrators, teachers, parents, and students. This is not what families and children are presently experiencing at Orchard Lane and we fear for the future success of our children. Many parents wonder if there is a correlation between the drop in MAP scores and the current environment; academic success does not take place independent of emotional and mental security.
Orchard Lane Elementary School states that students should "Shine Like the Star You Are!" Students are to be respectful, kind, responsible, and safe. If these behaviors are not being modeled and enforced from administration and from the people who influence our children the most, our school and students will not be the shining stars we all wish for. Our children spend close to 1,000 hours in school each year. They deserve to be in a positive environment where they feel safe, secure, cared for, and loved.
We have chosen to raise our children in the city of New Berlin and attend this school district because of its reputation. However, we have teamed together to ensure that the high standards of excellence that is promoted in this school district is continued and accounted for. We demand action to the above concerns. We request immediate plans for change and communication on the changes that will be made. Although mediations will take time, your effort to communicate and ensure actions will be taken is critical, thus determining your character as the leader of this school district. Many of us will be present at the Monday School Board Meeting.
Thank you for taking the time to value our concerns and for preparing your future intervention to this problem. We are grateful that you share in the attitude of putting students' needs above all else and we are ready and willing to work with you to achieve this.
Sincerely,
The Families of Orchard Lane Elementary School