OPTC Bandai you have to compensate global players fairly.
256
people have signed this petition.
Add your name now!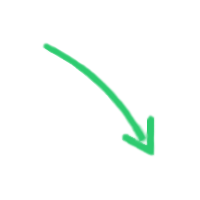 256

people

have signed.

Add your voice!
Maxine K.
signed just now
Adam B.
signed just now
You have announced that we will be able to get all the cristal skulls by playing the same amount of time and with the same amount of tickets for the Kizuna which was a lie.

Most of people didn't be able to get everything because it was needed to play three times more than usual without using any potion and without pulling the new characters which is not acceptable.

Furthermore we had only four days instead of five days and you have sent only five potions. You should have sent five additionnal potions for the day missing and the two Kizuna skipped to be equal .

We should have gotten ten potions and you should have either given all the characters and skulls for the two Kizuna skipped by mail or add them in the Kizuna exchange for free until the end of the year.

It was requiered to triple the amount of tickets earned to allow to everyone to get everything by playing normally or give all the skulls by completing lists 1 to 6 and not list 7.

This is not tolerable to treat us in this manner. Now you have announced that we will get a new login bonus with 50 gems and random tickets though you previously said it won't be disadventagous for global players which was once again a lie.

Do you really think that sending us 50 gems will cover more than 1200 gems we were supposed to get with the four months that you are going to skip and four months of limit break materials and golden keys.

We have already lost at least 8 golden keys with all the Blitz you have skipped and TM Komurasaki and we are going to lose at least 12 more golden keys with the four TM skipped and the last Blitz with Doflamingo and Katakuri. Do you really think that sending us a few random tickets will cover 20 golden keys lost and maybe even more ?

You have to respect global players and send us more gems and the limit break materials that we have to get with the four TM skipped and 20 golden keys. It won't even cover the huge amount of materials and gems lost with ranking rewards.

About the tickets you could have at least send us tickets limited only to RR and legends released in less than one year and send us one legend ticket which includes only the legends which will be available in the sugos available after the maintenance the 19th December PST.

Please listen the OPTC community and do the right choices by compensate global players as it has to be instead of keep disrespecting global players by skipping all the rewards we have to get.