Opprop mot universitetssamarbeid med Israel om petroleumsteknologi
906
people have signed this petition.
Add your name now!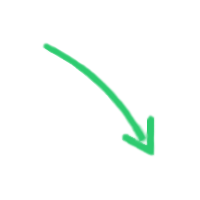 906

people

have signed.

Add your voice!
Ingrid Rodrick Beile...
signed recently
Ingvild Nordang
signed recently
Universitetet i Stavanger (UiS) har inngått forskningssamarbeid med det israelske universitetet Technion om petroleumsteknologi[1]. NTNU (Norges teknisk-naturvitenskapelige universitet) vurderer tilsvarende oljesamarbeid med israelske universiteter[2].

Oljen og gassen som Israel er ute etter ligger blant annet i palestinsk farvann[3]. Norske myndigheter har advart norske selskaper mot å investere i disse områdene nettopp på grunn av de uavklarte maritime grenselinjene mellom Israel, Palestina og Libanon[4]. Norske myndigheter har også avslått å hjelpe palestinerne med olje-ekspertise av hensyn til uavklarte grenseområder[5]. Israel er samtidig en okkupasjonsmakt som kontrollerer og utnytter palestinsk land og vannressurser i strid med folkeretten, og driver oljeboring på de syriske Golanhøydene[6].
Å hjelpe Israel med petroleumskompetanse vil være å styrke okkupantens strategiske og økonomiske posisjon på bekostning av palestinernes rettigheter.
Vi oppfordrer derfor Universitetet i Stavanger til å bryte sitt samarbeid med Technion, og oppfordrer samtidig NTNU og andre norske universiteter og høgskoler til ikke å inngå samarbeid om petroleumsteknologi med israelske universiteter.
[Vennligst skriv under med fullt navn og hjemby, og eventuelt arbeidsplass/stilling.]
...............................................................................................

For English version: see below.

...............................................................................................
Dette er blant de første underskriverne:
Agnes Bolsø, professor, NTNU

Morten Levin, professor, NTNU
Ann Rudinow Sætnan, professor, NTNU

Hans Skotte, professor emeritus, NTNU
Sven Erik Svendsen, professor emeritus, NTNU
Steinar Westin, professor emeritus, NTNU
Bassam Hussein, førsteamanuensis, NTNU
Industri Energi, ved forbundsleder Leif Sande
Norsk Tjenestemannslag (NTL) ved NTNU
Dagfinn Føllesdal, professor emeritus, Universitetet i Oslo (UiO)

Nils Butenschøn, professor, Norsk senter for menneskerettigheter, UiO
Dag O. Hessen, professor, UiO
Ketil Hylland, professor, UiO
Jakob Lothe, professor, UiO

Aslak Syse, professor, UiO
Gudmund Hernes, professor, Fafo

Ketil Lund, høyesterettsdommer emeritus
Tove Bull, professor, Universitetet i Tromsø - Norges arktiske universitet (UiT)
Torill Nustad, leder av NTL ved UiT

Anne M. Aspenes, leder av NTL ved Universitetet i Stavanger (UiS)
Henning Knutsen, professor, UiS

Thonette Myking, førsteamanuensis, UiS
Eilef A. Meland, førstelektor, UiS
Anders M. Andersen, førsteamanuensis h.v., UiS
Gerd von der Lippe, professor emerita, Høgskolen i Sørøst-Norge
Wenche Mühleisen, uavhengig forsker, tilknyttet Senter for tverrfaglig kjønnsforskning, UiO

Adolfo Henriquez, dr. philos. fra UiO, ph.d. i petroleumsteknologi fra UiS
Ebba Wergeland, dr. med.
Inga Marie Nymo Riseth, leder av SAIH (Studentenes og Akademikernes Internasjonale Hjelpefond)
Jan Godfrey, leder av Industri Energi Student

Fagforbundet
LO i Oslo
EL og IT Forbundet
Øystein Grønning, Secretary ARC-Peace, International Architects Designers Planners for Social Responsibility, leder av AKULBI*

*Initiativet til oppropet er tatt av AKULBI – samordningskomiteen for akademisk og kulturell boikott av staten Israel. Du finner oss på www.akulbi.no og Facebook. Kontakt: leder@akulbi.net.
.......................................................................................................
[1] https://www.uis.no/getfile.php/Postjournaler/US%2057-15%20Samarbeid%20med%20Technion.pdf
[2] http://www.universitetsavisa.no/politikk/2016/06/14/Rektor-forsvarer-NTNUs-oljesamarbeid-med-Israel-58262.ece
[3] http://www.alhaq.org/publications/publications-index/item/annexing-energy
[4] https://www.stortinget.no/no/Saker-og-publikasjoner/Sporsmal/Skriftlige-sporsmal-og-svar/Skriftlig-sporsmal/?qid=60250
[5] http://www.nrk.no/dokumentar/vil-ikke-gi-palestinerne-olje-hjelp-1.10924694
[6] http://www.klassekampen.no/article/20150729/ARTICLE/150729788
.......................................................................................................
Here is the English version of the petition:
Petition against academic cooperation with Israel in developing petroleum technology
The University of Stavanger (UiS) and the Israeli university Technion are currently engaged in bilateral cooperation on petroleum technology research. NTNU (The Norwegian University of Science and Technology) is considering similar cooperation with Israeli universities.
The oil and gas Israel wants to exploit extend below Palestinian waters. Norwegian authorities have advised Norwegian companies against investing in these areas because the maritime borders between Israel, Palestine and Lebanon are disputed. Norwegian authorities have also declined a Palestinian request for expert assistance in developing petroleum production because of the border issue. Israel is, moreover, an occupying power, controlling and exploiting Palestinian land and water resources in breach of international law, and is already drilling for oil in the annexed Syrian Golan Heights.
To assist Israel with academic expertise in petroleum technology will strengthen the strategic and economic position of the Israeli occupation at the expense of the rights of the Palestinians.
We therefore urge the University of Stavanger to end their cooperation with Technion. We also urge NTNU and other Norwegian universities and colleges not to cooperate with Israeli universities in developing petroleum technology.
.......................................................................................................